Ray Liotta News and Features
Movie Review: 'The Iceman' is a slick, cool thriller

- ApunKaChoice -


'The Iceman': Michael Shannon melts your heart as Iceman. The Iceman movie review; Cast: Michael Shannon, Chris Evans, David Schwimmer, James Franco, Ray Liotta, Stephen Dorff, Winona Ryder; Director: more...


Slideshow: Brad Pitt at his coolest best in 'Killing Them Softly'

- ApunKaChoice -


Killing Them Softly starring Brad Pitt looks uber cool!. Since the cast of Killing Them Softly boasts of names like Brad Pitt, Ray Liotta and Richard Jenkins, one does not really need to wait for the more...


Ex Spider-Man Tobey Maguire fights raccoons and cheats on his wife in 'The Details'

- ApunKaChoice -


Tobey Maguire struggling for peace in The Details. We all have seen Tobey Maguire beat the hell out of super-villains as Spider-Man! However, in his upcoming flick The Details, we see him having a tou more...


How Bad Could It Be? (An Occasional Series): The Shlong Arm of the Law

- Boxoffice -


Just finished watching the forthcoming Warner Bros. DVD of Observe and Report (i.e. the OTHER security guard comedy of 2009) starring Seth Rogen , Anna Faris and Ray Liotta. On the one hand, I must more...


Esai Morales, Andy Garcia Set To Walk 'The Line' In Theaters

- AccessHollywood.com -


Andy Garcia, Esai Morales and Ray Liotta are ready to walk "The Line" on the big screen.The trio will star in "The Line" ("La Linea"), a crime thriller that profile more...


RAY LIOTTA GETS HIS EYEBROWS SHAPED

- Janet Charltons Hollywood -


Photo Credit: Splash NewsWho would've guessed that Ray Liotta was obsessed with his eyebrows? Odd, but true. Every few weeks like clockwork, Ray is annoyed because photographers catch him going into A more...


RAY LIOTTA: NO RUSH TO DIRECT

- Hollywood Outbreak -


The classic cliche that actors all long to be directors doesn't apply to veteran RAY LIOTTA (GOODFELLAS, SOMETHING WILD). We caught up with the OBSERVE AND REPORT star last week and he told us he'd st more...


Ray Liotta takes a (slight) comedic turn

- CNN -


An ex-convict, a mobster, a serial killer -- after more than two decades in the movie business, Ray Liotta is still perhaps best known for these "bad guy" roles in such films as "Something Wild" and " more...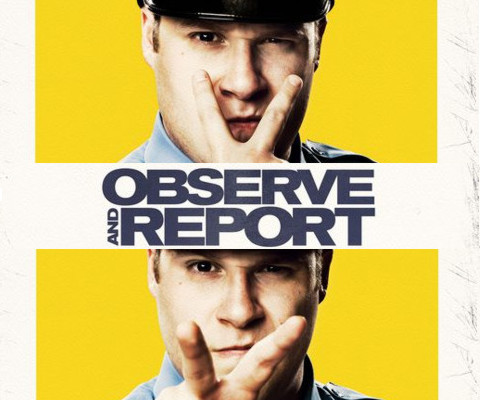 OBSERVE AND REPORT Releases In Theaters Today - Now Go See It

- Hollywood Hills -


I'm very psyched for today's wide release of "Observe and Report" starring Seth Rogen, Anna Farris, Ray Liotta, and Collette Wolfe by director Jody Hill. The reviews have been more...


GOOD FELLA RAY LIOTTA THREATENS TO WHACK PAPS

- INF Daily -


Top Images: INFphoto_940164 copy.jpgBody: Ray Liotta was spotted returning to Los Angeles from NYC. Our photogs caught up with him to ask some questions, but ironically Ray ended up doing most of the more...


Liotta loves Idol

- Daily Star -


Movie tough guy RAY LIOTTA has confessed to having a soft spot for AMERICAN IDOL. more...


Exclusive: 'Crossing Over' Poster Premiere

- Cinematical -


Cinematical has just received this exclusive final poster for Crossing Over, starring Harrison Ford, Ray Liotta, Jim Sturgess and Ashley Judd. Directed by Wayne Kramer (Running Scared, The Cooler), Cr more...


Jessica Biel's Strip Tease!

- Gabby Babble -


In her upcoming movie Powder Blue Jessica Biel plays a woman who strips to raise her terminally ill son. The movie is about four people thrown together on Christmas eve and also stars Forest Whitaker more...


Liotta, Winstone Board '13' Ensemble

- Boxoffice -


Ray Winstone (The Departed, Indiana Jones and the Kingdom of the Crystal Skull) and Ray Liotta have now joined the ensemble cast of 13. The film already stars Mickey Rourke, Jason Statham, Sam Rile more...


Top 10 Celebrities Who Look Like They're Wearing Halloween Masks

- CelebSlam -


*Click the pic for the larger version 10. Janice Dickinson 9. Ray Liotta 8. Mickey Rourke 7. Lara Flynn Boyle 6. Donatella Versace more...


Charlize Theron Dazzles @ Battle In Seattle Screening...

- Splash News Online -


Charlize Theron oozed Hollywood chic last night, as she arrived for the special screening of Battle In Seattle in NYC last night. The stunning actress by passed the absence of a red carpet, by arrivin more...


Judd Joins Johnson In 'Tooth Fairy'

- Boxoffice -


Ashley Judd will star alongside Dwayne Johnson in Tooth Fairy for 20th Century Fox, according to Variety. In the film, Johnson stars as a hockey player nicknamed the Tooth Fairy and Judd will be playi more...


Video Games Gun For Theatres

- Boxoffice -


By Adam Clement The flavor of the month (make that past few years) has no doubt stemmed from a geek fetish revolving around all things comic books. Many heroes have leapt from the page to the scree more...


Battle in Seattle

- Boxoffice -


Writer/director Stuart Townsend confronts some tough political issues in his evaluation of the fiasco that toppled the World Trade Organization's 1999 meeting in Seattle. At the outset, he' more...