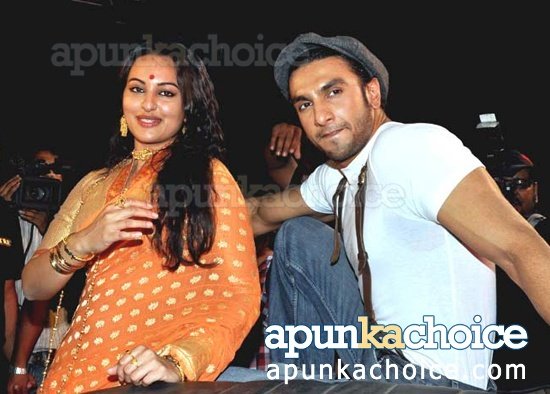 Ranveer Singh is thrilled about his film Lootera with Sonakshi Sinha. The shoot is over and now the actor can't wait for the film to hit the theatres.
Actor Ranveer Singh says the shooting of Lootera, in which he features opposite Sonakshi Sinha, has been wrapped up, and he feels it will turn out to be a quality film.
"'Lootera' has been completed and I am very thrilled because of the way it has turned out and I am very happy," the 27-year-old said here Thursday on the sidelines of the screening of Shirin Farhad Ki Toh Nikal Padi.
"(I have) A lot of satisfaction, (and) all credit to our director Vikramaditya Motwane. I think he has made a quality film and I really cannot wait for it to come out," he added.
"Lootera" is currently slated for release March 29, 2013.
Ranveer Singh also put an end to speculations over his co-star in Sanjay Leela Bhansali's forthcoming film Ram Leela.
"I will be seen opposite Deepika (Padukone) in 'Ram Leela'," he said.