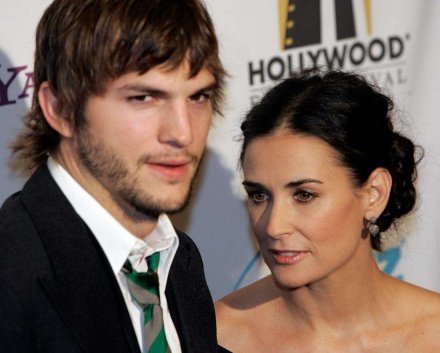 Finally, the divorce proceedings between Ashton Kutcher and Demi Moore are underway. Not just that, Kutcher is said to have hired an A-list attorney to sail through the legal separation.
Actor Ashton Kutcher has filed court papers to end his six-year marriage to Demi Moore.
The 34-year-old, who has cited irreconcilable differences for parting ways, is not seeking any spousal support, nor is he asking the court to deny Moore any.
The documents also show that since the couple had no children together, child support and visitation are not an issue, reports showbizspy.com.
The documents reveal that Kutcher has hired A-list divorce attorney Laura Wasser to represent him.
Wasser has worked with clients such as Britney Spears, Kim Kardashian, Heidi Klum and Angelina Jolie.
Ashton Kutcher and Demi Moore announced their split in 2011.