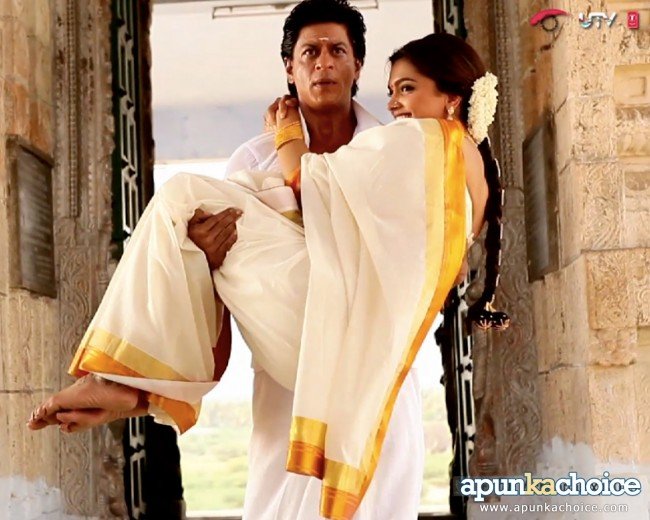 Shahrukh Khan and Deepika Padukone's Chennai Express shattered all previous Indian box office opening day records on Friday.
Chennai Express, released on Thursday with paid previews, is creating box office history. After a stupendous start on August 8, the film opened to packed houses on Friday, which was a holiday on account of Eid. The film minted a whopping Rs. 33.12 crore net on Friday, making it the biggest ever opening for any Bollywood movie.
Shahrukh Khan has at last broken Salman Khan's Ek Tha Tiger record of highest opening of Rs. 30.72 crore net. Incidentally, Salman had set that record last Eid. Shahrukh has bettered it on Eid in 2013.
PHOTOS: Shahrukh Khan celebrates Eid with family and fans
Not just in India, Chennai Express is chugging to glory abroad as well. It has recorded the highest opening ever for a Hindi film in the United Kingdom. Reportedly, the film raked in 258,598 pounds on Friday.
Shahrukh Khan is obviously on cloud nine with the super opening of Chennai Express.
"I can't stop smiling. Till the time I don't stop smiling, the excitement won't settle down," Shahrukh said on Friday.
Just adding the Friday collection and Thursday previews gives us the figure of Rs. 39.87 crore, which is a mammoth start for any film. Don't be surprised if the film crosses 100 crores in just three-four days.
ApunKaChoice will keep you updated.