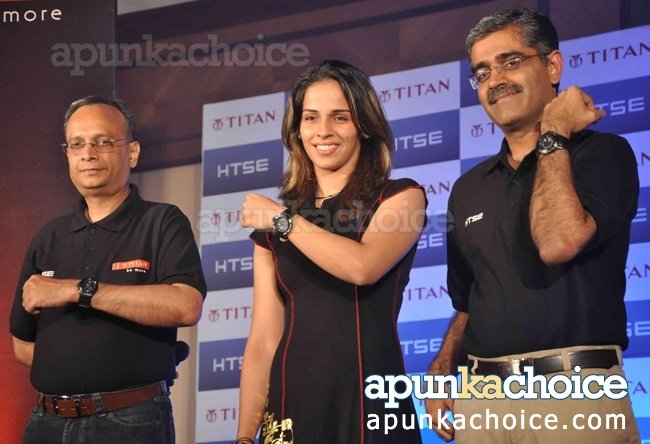 India's badminton superstar Saina Nehwal launched the latest collection of Titan watches in Mumbai.
At the event, Saina said that she is privileged to be a part of this company and was quoted as saying: "It is truly exciting that an Indian watch brand has indigenously developed a technology of world class standards. I completely associate with Titan's philosophy of "Be More" and practice it in my own life. The HTSE collection connects with every individual who is self energized & self driven in life."
The HTSE (High Tech Self Energized) collection, launched by Saina, consists of futuristic self energizing, light powered watches. Targeted at the tech savvy young Urban Male, this ultra modern assortment is truly an epitome of style & technology.
Speaking about the style statement made by Saina, she was looking decent in her single piece outfit. Although some injury marks on her legs made sure that she looks like a sportsperson!