Introduction/Description:
Radhika Apte is a popular Indian film and theatre actress. She has worked in films of several languages, including Hindi, Marathi, Tamil, Telugu, Malayalam, Bengali, and even English. She is known for giving power-packed performances and is famous for her bold looks.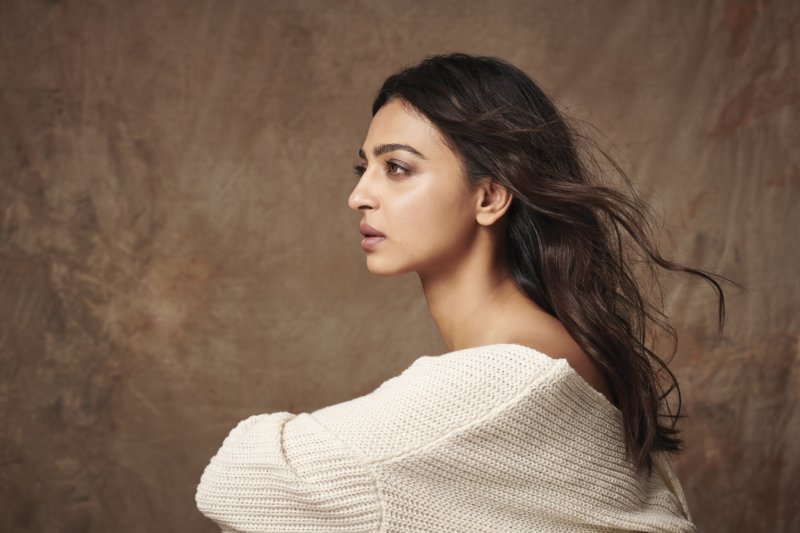 Recent News:
December 2020 – Radhika Apte, Sarah Megan Thomas and Stana Katic starrer, A Call to Spy, released in India on Prime Video. The movie earlier saw a theatre as well as video on demand release in the US in October.
August 2020 – Raat Akeli Hai, starring Nawazuddin Siddiqui, Shweta Tripathi and Radhika Apte released in July end on Netflix. It received predominantly positive reviews and became one of the most-watched Netflix India titles of 2020.
June 2020 – Radhika shared the poster and teaser trailer of the directorial debut, The Sleepwalkers.
Career:
Number of movies till now: Radhika has worked in over 40 movies till date, of various languages including Hindi, Bengali, Marathi, Tamil, Telugu and English. She has also been part of a few short films and web series.
Debut movie: Vaah! Life Ho Toh Aisi
Debut year: 2005
List of all movies done so far: Vaah! Life Ho Toh Aisi!, Antaheen, Samaantar, Gho Mala Asla Hava, The Waiting Room, Rakta Charitra I, Rakta Charitra II, I Am, Shor in the City, Dhoni, Ha Bharat Maza, Tukaram, Rupkatha Noy, All in All Azhagu Raja, Pendulum, Legend, Postcard, Vetri Selvan, Lai Bhaari, Badlapur, Haram, Hunterrr, Lion, Manjhi – The Mountain Man, Kaun Kitne Paani Mein, The Bright Day, X: Past Is Present, Parched, Phobia, Kabali, Madly, Pad Man, Lust Stories, Andhadhun, Baazaar, Bombairiya, Chithiram Pesuthadi 2, The Wedding Guest, The Ashram, A Call to Spy, Raat Akeli Hai
Controversies/Controversial Statements:
Radhika found herself amidst controversy when a video of hers went viral online in which she appeared partly nude. The clip was leaked online and was circulated on WhatsApp. It was part of a short film directed by Anurag Kashyap.
In 2015, she was also in the news for a statement made by her related to the Telugu film industry. She had criticised the industry to be male-dominated and patriarchal and blamed that aspect of the industry for not wanting to continue working in movies there. Earlier in the same year, she made headlines after some nude photos, that were allegedly said to be of her, leaked online. She, later on, said that the pictures were not of hers and was accused of making up the incident as a publicity stunt prior to the release of Badlapur.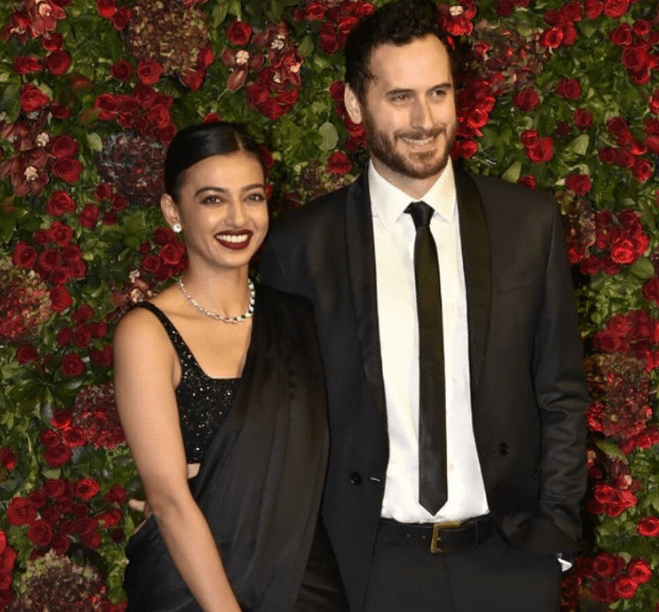 Relationships:
Marital status: Married to Benedict Taylor in 2013
Past Relationships: Tusshar Kapoor
Physical Stats:
Weight: 50 kgs
Height: 5'2 inches (158 cm)
Figure measurements: 32-36-34
Eye colour: Dark Brown
Hair colour: Black
Shoe size: N/A
Dress size: N/A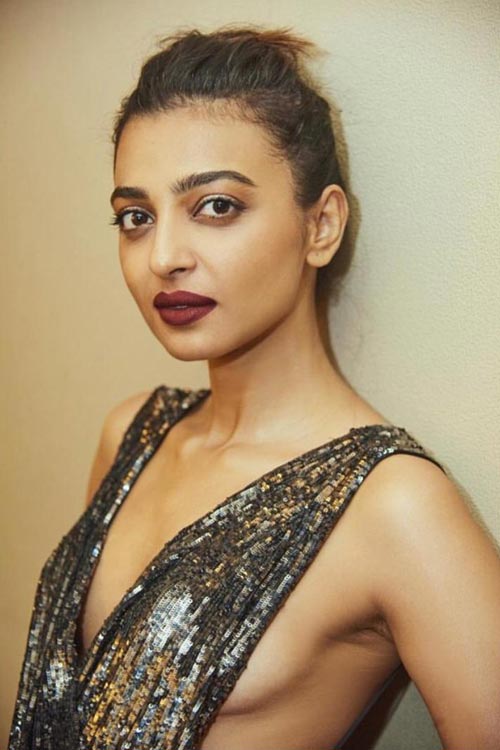 Personal Life:
Date of Birth: September 7th, 1985
Age: 35
Zodiac: Virgo
Hometown: Pune, Maharashtra
Nationality: Indian
Residential address: N/A
Birthplace: Vellore, Tamil Nadu
School: Tilak Nagar High School, Mumbai
Educational Qualification: Graduate
College/University: Fergusson College, Pune and Trinity Laban Conservatoire of Music and Dance, London
Hobbies: Dancing, Reading, Listening to music
Religion: Hinduism
Languages known: Hindi, English, Marathi, Tamil, Bengali, Telugu, and Malayalam
Family:
Mother: Name not known
Profession: Doctor
Father: Charudutt Apte
Profession: Doctor
Siblings: Brother- Ketan Apte
Her/His Inspiration:
For her directorial debut, The Sleepwalkers, Radhika said that she got the inspiration for the film from diving. The actress herself has been an inspiration to others, for her stunning fashion choices.
Awards and Accreditations:
Award Name: Best Breakthrough Artist 2019 – iReel Awards
Award Name: Woman of the Year 2018 – GQ Awards, India
Award Name: Best Actress in an International Narrative Feature Film 2017 (Madly) – Tribeca Film Festival Award
Award Name: Flawless Face 2016 – Vogue Beauty Awards
Award Name: Excellence in Acting 2016 – GQ Awards, India
Award Name: Best Actress 2016 (Parched) – Indian Film Festival of Los Angeles Award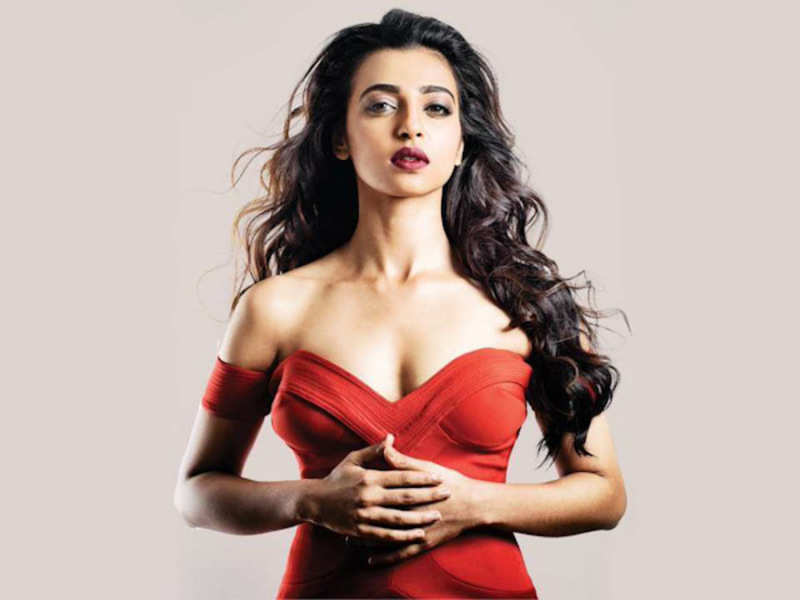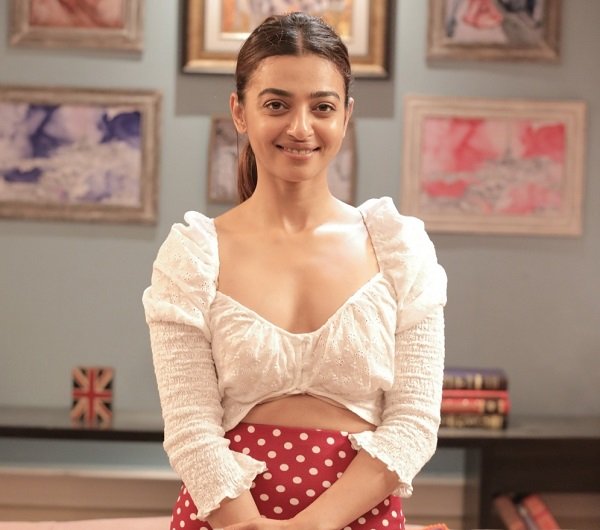 Fond of:
Favourite Hollywood actor (s): Jack Nicholson
Favourite Bollywood actor (s): Aamir Khan, Naseeruddin Shah, Om Puri, Shah Rukh Khan
Favourite Bollywood actress (s): Shabana Azmi, Aishwarya Rai Bachchan
Favourite Hollywood actress (s): N/A
Favourite destination (s): N/A
Favourite book (s): N/A
Favourite TV celebrity (s): N/A
Favourite sport (s): N/A
Favourite show (s): N/A
Favourite food (s): Rosy Rhubarb Pie, Chicken Biryani, Asparagus, Caramel Custard
Favourite design label (s): N/A
Favourite singer (s): N/A
Favourite international star (s): N/A
Favourite beauty brand (s): N/A
Beauty Secret:
Hydration is of utmost importance for Radhika, with her mother introducing her to the importance of moisturised skin right since she was a kid. The actress drinks a lot of water and turns to coconut or lemon water during the summers. Moreover, she always mixes a little bit of her moisturizer with her foundation, to keep her skin moisturized at all times.
Facts / interesting trivia about <actor/actress>:
The gorgeous actress is the perfect example of beauty with brains, having graduated with an Economics and Mathematics degree.
Radhika had worked in theatre, prior to films, and was part of a number of Marathi and English plays before being spotted by Rahul Bose, who recommended her further.
The actress is also a trained Kathak dancer.
Net Worth:
The estimated net value of Radhika Apte– USD 4 million (As of 2020).
Brands endorsed till now:
IS
Clinique
Coca Cola
Nobel Hygiene
Social media profiles of <actor/actress>:
Instagram: https://www.instagram.com/radhikaofficial
Twitter: https://twitter.com/radhika_apte
Facebook: https://www.facebook.com/Radikapte/
Sources:
https://starsunfolded.com/radhika-apte/
https://en.wikipedia.org/wiki/Radhika_Apte
https://www.republicworld.com/entertainment-news/web-series