Was your day incredibly stressful, and you want a respite? Well, there is a rather long list of best pg 13 movies on Netflix. And before you scrunch your eyebrows, remember that according to the Motion Pictures Association of America, PG-13 rated movies advise parents to exercise caution for children under the age of 13.
That does in no way reflect the plot, intrigue or quality of the film. Moreover, most of the feel-good movies fall under this category. With such a strong customer base, it's no wonder that Netflix has plenty of such PG 13 films on its platform. You can scroll through the various sections and choose the genre that captivates you the most.
Irrespective of your genre preference, Netflix has it all. Here, we have compiled a list of the 15 best PG 13 Movies on Netflix. Grab some popcorn, soda and let the stress wash away!
Best PG 13 Movies on Netflix
1. Inception (2010)
Star cast: Leonardo DiCaprio, Elliot Page, Joseph Gordon-Levitt
IMDb rating: 8.8/10
If you are a fan of Christopher Nolan's movies, then you will fall in love with Inception immediately. This seemingly complex sci-fi action film depicts the journey of Dom Cobbs and his partner Arthur. They are professional thieves who conduct corporate espionage with the usage of military-grade advanced technology. It allows them to enter the target's subconscious and infiltrate information. When Cobbs is offered the opportunity to see his family again, he assembles a crew and that is when the mind-boggling brilliance of Nolan shines.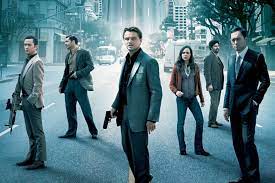 2. Indiana Jones: The Last Crusade (1989)
Star cast: Sean Connery, Harrison Ford, Alison Doody
IMDb rating: 8.2/10
The third movie in the Indiana Jones franchise portrays the exciting adventure of the protagonist, an archaeologist, Indiana Jones. In his quest to discover the Holy Grail, he realizes that his father has been kidnapped. As the movie continues, you get an introduction to the Nazis who are on the same journey to get the Holy Grail.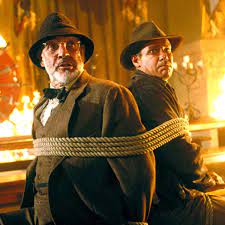 3. Stranger than fiction (2006)
Star cast: Emma Thompson, Will Ferrell, Dustin Hoffman
IMDb rating: 7.5/10
Are you in the mood for a comedy-drama mixed with dashes of fantasy? Well, if you are a Will Ferrell fan, then nothing fits the description better than Stranger than fiction. When an IRS agent, Harold Crick realizes that he has no control over his destiny, he seeks ways to prevent his imminent death. The film conjectures the fantasy with the whims of a writer whose main characters die at the end.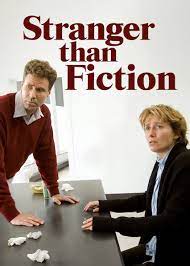 4. Senna (2010)
Star cast: Ayrton Senna, John Bisignano, Reginaldo Leme
IMDb rating: 8.5/10
The world of Formula One that we see now is a far cry from the risky sport that it was back in the late 90s. Senna covers the success and eventual death of the world-famous Brazilian F1 champion, Ayrton Senna. With magnificent direction from Asif Kapadia, the documentary showcases the 10-year journey of Senna through his ups and downs. It also focuses on his rivalry with competitor Alain Prost and his political arguments with the FISA head, Jean-Marie Balestre.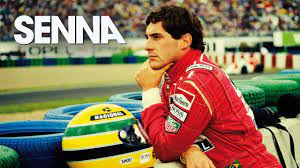 5. Undefeated (2011)
Star cast: O. C. Brown, Bill Courtney, Montrail 'Money' Brown
IMDb rating: 7.7/10
Don't you just love the underdog films? Undefeated, a spectacular documentary film won an Oscar but unfortunately couldn't reach the mass to a great extent. The movie takes you on an emotionally-chagrined journey of a lesser-known football team, The Manassas Tigers, in high school. With numerous losses under the belt, the new coach fills them with motivation, dedication, and perseverance to hope for a brighter future. We trust that you will need the Kleenex a few times!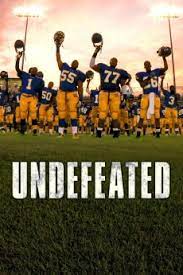 6.The Artist (2011)
Star cast: John Goodman, Bérénice Bejo, Jean Dujardin
IMDb rating: 7.9/10
Shot in the white-black background, The Artists is a classic tale of a rising star while an established one falls from the pedestal. The film chronicles the dual and opposite journey of Peppy Miller and George Valentin. With the end of the silent films era, Valentin finds himself at a loss and eventually loses everything. On the other hand, Peppy rises to become a mega-star. The trials and tribulations of artists make this movie strangely nostalgic.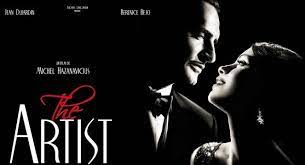 7. The Social Dilemma (2020)
Star cast: Jeff Seibert, Tristan Harris, Bailey Richardson
IMDb rating: 7.6/10
If you sit back and think, social media has rendered a distance between you and your family? The social media prods that debate over the ethical aspect of social media hype and its effect on families. The drama blends in interviews from former executives at Instagram, Google, Facebook, etc., with a family's fictional story. While some of the verdicts may seem outlandish, it does give you food for thoughts!
8. The Perks of Being a Wallflower (2012)
Star cast: Emma Watson, Logan Lerman, Ezra Miller
 IMDb rating: 8/10
The Perks of Being a Wallflower follows a clinically depressed and shy new freshman, Charlie, in high school. Along the way, he makes two senior friends – Sam and Patrick, who is her stepbrother. The film might fool you into thinking it is a light-hearted fluff, but you enter into complex territories of same-sex relationships, sexual abuse, and depression as it progresses. It is the familiar tone of the movie that strikes the most with the audience.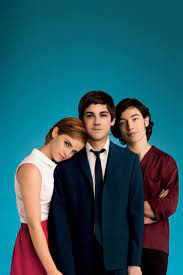 9. The Theory of Everything (2014)
Star cast: Felicity Jones, Eddie Redmayne, Tom Prior
IMDb rating: 7.7/10
He was adapted from Jane Hawking's Travelling to Infinity: My Life with Stephen, a memoir that elaborates on the romantic relationship with the world-famous physicist and her ex-husband, Stephen Hawking. However, Hawking's rise to success is interrupted by developing a deadly medical condition, amyotrophic lateral sclerosis (ALS). While the movie focuses on his struggles, it also showcases his wife Jane Wilde's support in his unending fame and success.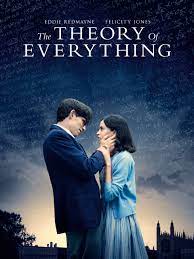 10. Hunt for the Wilderpeople (2016)
Star cast: Julian Dennison, Sam Neill, Rima Te Wiata
IMDb rating: 7.9/10
If you genuinely need a good laugh, the Hunt for the Wilderpeople is an excellent choice. The film centres around two pivotal characters, a misfit child, Ricky Backer and his quirky but cantankerous foster guardian Hector Faulkner. After certain death, the duo stumbles upon the wilderness and soon finds themselves targets of a search.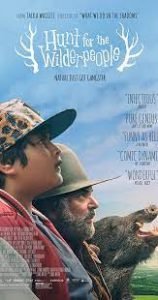 11. The Pursuit of Happyness (2006)
Star cast: Will Smith, Jaden Smith, Thandie Newton
IMDb rating: 8/10
Based on the best-selling memoir co-written by Chris Gardner and Quincy Troupe, the biographical drama shares the same title as that of the biography. It portrays the journey of Chris Gardner when he loses his home for a year, has bitter fights with his wife and gains the custody of his son, Christopher Jr. While he struggles to combat his financial woes, he gets an opportunity to land the position of an unpaid intern stockbroker and excels at it.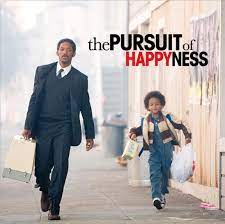 12. The Impossible (2012)
Star cast: Tom Holland, Naomi Watts, Ewan McGregor
IMDb rating: 7.6/10
Nothing makes you appreciate the force of nature other than disaster dramas. Based on a real tragedy that caused the death of above 230,000 people, The Impossible centres on a happily married couple, Maria and Henry Bennett. Along with their three sons, they go to Thailand for a vacation when the disastrous Tsunami of 2004 hits the area. What follows is a nerve-wracking journey of trepidation, suspense and just sheer horror.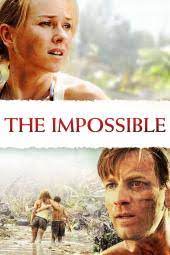 13. As Good as It Gets (1997)
Star cast: Helen Hunt, Jack Nicholson, Greg Kinnear
IMDb rating: 7.7/10
As Good as It Gets revolves around the relationship between three distinctly different characters. Melvin Udall, played by Nicholson, is a misanthropic romance novelist who has a high degree of OCD (Obsessive-compulsive disorder). Carol Connelly, played by Hunt, is a waitress with an asthmatic son, and then there is the gay artist, Simon Bishop. The movie's vents begin to unfold when Bishop is brutally assaulted, and Melvin is tricked into caring for his doing, Verdell. This surely is one of the best PG 13 movies on netflix.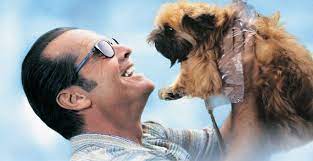 14. Athlete A (2020)
Star cast: John Nichols, Maggie Nichols, Gina Nichols
IMDb rating: 7.7/10
The groundbreaking documentary Athlete A depicts investigative journalists' effort to break out the sexual abuse tale of Doctor Larry Nassar. The reporters at the acclaimed The Indianapolis Star shattered the carefully veiled athletic organization USA Gymnastics consisting of abusers who continuously kept getting away with the abuse of female gymnasts. The interviews from Olympians and their families are enough to give you a chill down the spine.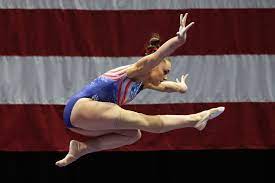 15. The Social Network (2010)
Star cast: Andrew Garfield, Jesse Eisenberg, Justin Timberlake
IMDb rating: 7.7/10
The Social Network, a biographical drama, depicts the journey of a 19-year old Harvard University student Mark Zuckerberg as he eventually becomes a global icon. If you are hooked on Facebook, you will find the background behind its existence equally appealing. It also sheds details on the lawsuits with the Winklevoss twins and conflict with Eduardo Saverin.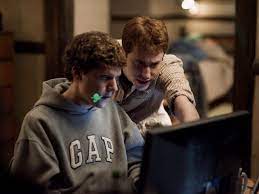 Conclusion
These are the 15 best PG 13 Movies on Netflix right now. However, the list doesn't end with this. You can find many more on Netflix. Once you finish these, you can make your watch-list and enjoy them as per your mood! You can even explore the genres that you have never tried before and see if it intrigues you.