Are you looking for the best way to spend a few hours on a series that won't drag on forever? Here is when Netflix mini series comes to the rescue. These provide the perfect solution and are, in fact, somewhat of an in-between of movies and long TV shows. 
The episodes are short, and you can binge-watch them within a couple of hours. Now, Netflix has been in the entertainment industry for decades and has curated the audience's best miniseries. Spread over all genres, Netflix offers you a plethora of shows to choose from.
No matter what you prefer, you can count on Netflix. To help you watch the best streaming miniseries of Netflix in 2021, we have made a comprehensive list. Check them out, and cherry-pick the one that intrigues you the most.
Best Netflix Mini Series to Watch
1. Sherlock
Star cast: Benedict Cumberbatch, Martin Freeman, Una Stubbs
IMDb rating: 9.1/10
Sherlock is the 21st-century adaptation of Sir Arthur Conan Doyle's masterpiece. The Netflix series created by Mark Gatiss and Steven Moffat breathes new life into the contrasting duo- Sherlock Holmes and Doctor John Watson. With Benedict Cumberbatch's excellent performances as Holmes and Martin Freeman as the reliable partner, Watson, the series will take you on a thrilling adventure. Here, Sherlock's most menacing rival is Jim Moriarty, which Andrew Scott plays with an exceptional flair.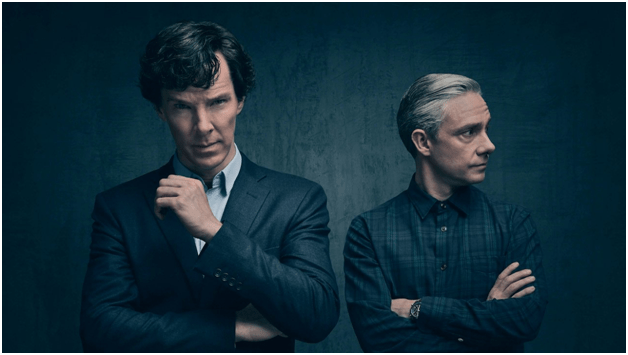 2. The Queen's Gambit
Star cast: Anya Taylor-Joy, Bill Camp, Chloe Pirrie
IMDb rating: 8.6/10
One of the latest Netflix mini series that has garnered much attention in 2020 is The Queen's Gambit. The miniseries is based on the novel having the same name penned by Walter Tevis in 1983. Here, the show lets you on Beth Harmon's journey, played spectacularly by the amazing Anya Taylor-Joy. Beth, an orphan, learns chess and soon becomes a child chess prodigy. With the background of the 1950s and 60s, the show mainly concentrates on the rising success and the consequent price of such stardom.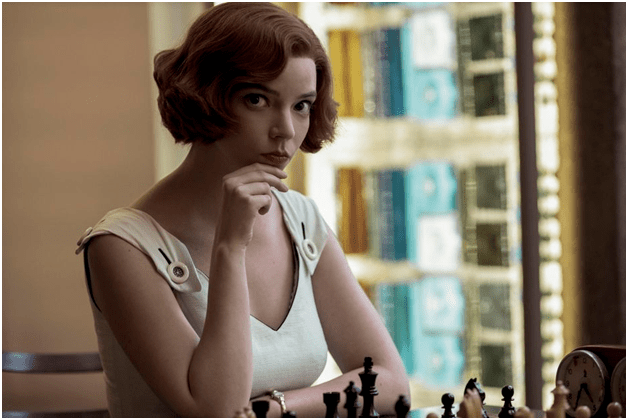 3. The Stranger
Star cast: Richard hermitage, Siobhan Finneran, Shaun Dooley
IMDb rating: 7.3/10
What do you do when a stranger suddenly offers you some earth-shattering personal information about your wife? Apart from your world turning on its top, you are left clueless and driven to madness. That is exactly what Netflix's The Stranger offers. Based on the novel bearing the same name by Harlan Coben in 2015, this intriguing tale of lies and deception will make you wonder long after you have finished watching it.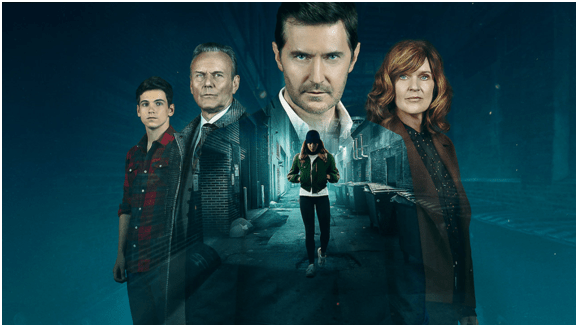 4. Unbelievable
Star cast: Kaitlyn Dever, Merritt Wever, Toni Collette
IMDb rating: 8.4/10
Based on a heart-wrenching article, "An Unbelievable Story of Rape", that later won a Pulitzer in 2015, the Unbelievable is a must-watch. It offers a fictionalized version of an excruciating real-life story of a rape survivor. The series follows two female detectives' journey as they overcome obstacles in search of truth for the falsely accused Marie. the superior performances give another layer to this eerily familiar story.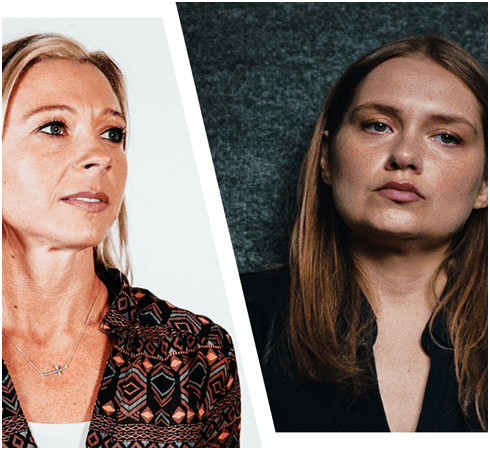 5. Unorthodox
Star cast: Shira Haas, Jeff Wilbusch, Amit Rahav
IMDb rating: 8.0/10
Drawing inspiration from the Unorthodox: The Scandalous Rejection of My Hasidic Roots, Deborah Feldman's biography, the Unorthodox offers an intriguing insight into the too orthodox Jewish family. Etsy, the protagonist, runs away from a miserable arranged marriage and flees to Berlin. There, she tries to get out of the shell of the orthodox regulations that had chained her for the past nineteen years of her life. Shira Haas, who plays Etsy, definitely deserves a special mention.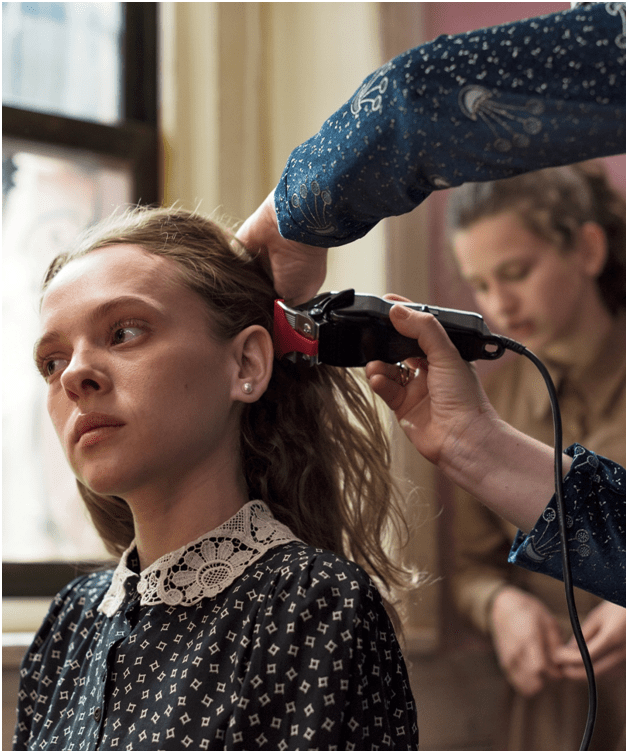 6. The Magicians
Star cast: Stella Maeve, Arjun Gupta, Hale Appleman
IMDb rating: 7.6/10
If you have some severe cravings for a fantasy series filled with magic and wonder, look no further. Netflix's The Magicians offers you a thrilling adventure as you join in the magical journey of Quentin Coldwater. While you may reminisce about Harry Potter while watching this, the series grabs your attention right away. Watch as the protagonist who enrols in a university to be a magician learns that the magical world he often read about actually exists.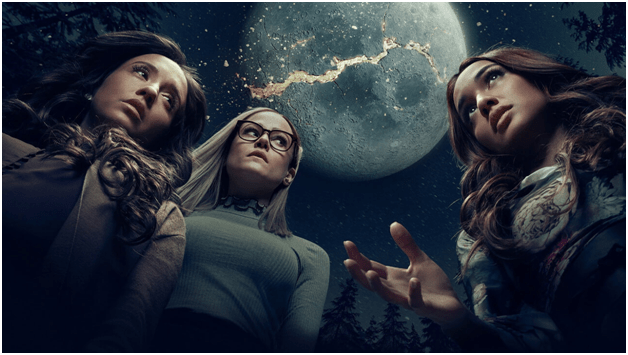 7. The Last Dance
Star cast: Phil Jackson, David Aldridge, Michael Jordan
IMDb rating: 9.1/10
Craving for a sports documentary on your favourite basketball? Well, Netflix has a solution for that as well. Watch Jason Hehir's The Last Dance, which portrays the legend Michael Jordan's enigmatic career. The series mainly focuses on the last season of Jordan when he was playing for the Chicago Bulls. Here, you will come across some rare unaired footage and interviews of some of the NBA's most prominent personalities.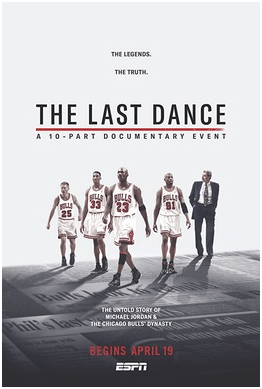 8. Wild Wild Country
Star cast: Osho, Ma Anand Sheela, Philip Toelkes
IMDb rating: 8.2/10
Wild Wild Country is the kind of documentary that grapples you from the very beginning. The series revolves around the shifting of a cult formed in India to Oregon. Led by a mysterious and wildly controversial guru, Bhagwan Shree Rajneesh or better known as Osho, the Rajneeshpuram community often had conflicts with the residents there. The events portrayed in the series are so terrifying that you begin to question its authenticity multiple times.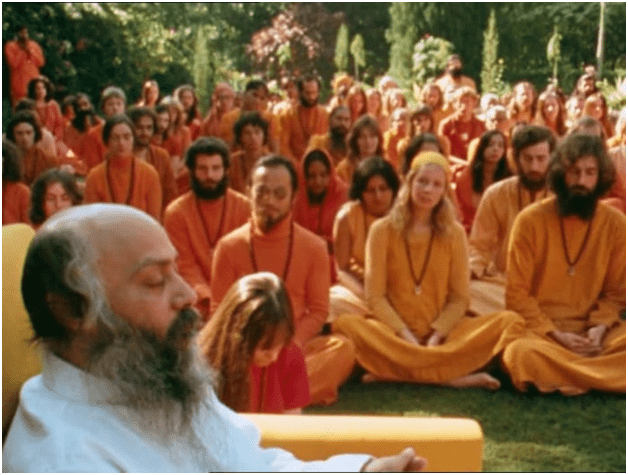 9. Dead Set
Star cast: Riz Ahmed, Jaime Winstone, Liz May Brice
IMDb rating: 7.6/10
Better known for his directorial masterpiece, Balck Mirrors, Charlie Brooker is also the creator of Dead Set. The series depicts a horrifying zombie apocalypse that occurs during the shooting of the world-famous reality TV show Big Brother. Soon, the contestants and the production crew realize something is wrong on the outside and resort to stay inside the Big Brother house for safety. Would you scream if the undead suddenly starts crawling their way towards you? Watch this only if you are a fan of horror and gore.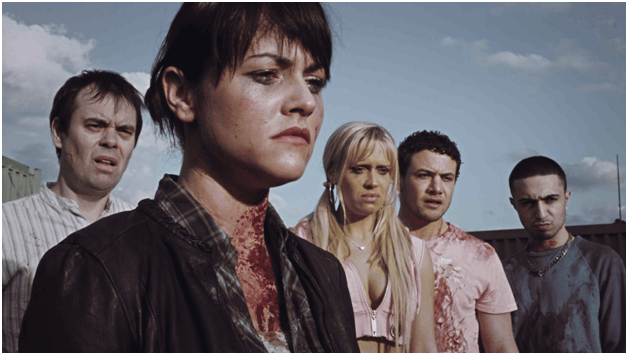 10. Mindhunter
Star cast: Jonathan Groff, Anna Torv, Holt McCallany
IMDb rating: 8.6/10
Don't you love crime thrillers mixed with the psychological aspect? Then, Netflix mini series Mindhunter will give you the thrill you desire from murder, mysteries, and case solving. The series portrays FBI agents Bill Tench and Holden Ford. They are also assisted by Wendy Carr, a psychologist operating under the FBI's Behavioural Science Unit. Here, they interview the serial killers captured and understand their mindset to help them solve related crimes.
11. The Haunting of Hill House
Star cast: Carla Gugino, Michiel Huisman, Henry Thomas
IMDb rating: 8.6/10
If you are not too fond of gore and blood, then mystery with a dash of horror might be perfect for you. Netflix's The Haunting of Hill House goes to and back between two distant timelines. Here, you get to follow the lives of Olivia and Hugh Crain and their children as they shift to the Hill House, intending to renovate it. This is when the paranormal activities start, and they flee. Several years later, the trauma still torments them. If you are interested in horror genre, this netflix mini series should be your go to binge watch.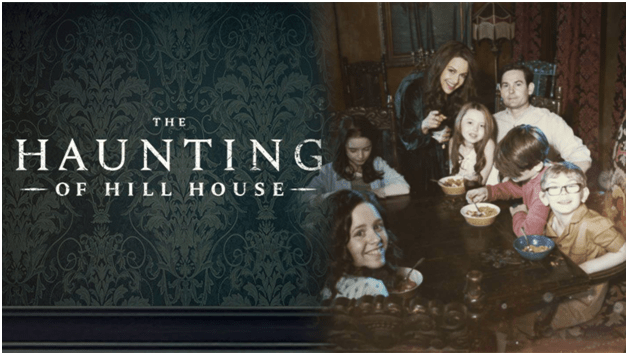 12. The Punisher
Star cast: Ben Barnes, Amber Rose Revah, Jon Bernthal
IMDb rating: 8.5/10
Boosting on the highly favoured Marvel's Daredevil's success, the Punisher might be the best Marvel mini series yet on Netflix. Here, you get to see Frank Castle, a Marine Veteran on a gruesome revenge journey, brutally killing anyone responsible for murdering his family. The protagonist, played by the brilliant Jon Bernthal, is phenomenal and makes the character even more pragmatic. You can't help but root for him, even if he is brutally killing people using lethal methods.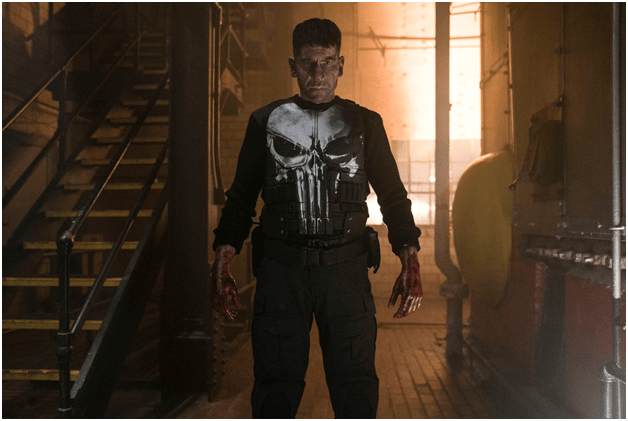 13. Alias Grace
Star cast: Sarah Gadon, Rebecca Liddiard, Edward Holcroft
IMDb rating: 7.8/10
Alias Grace is based on Margaret Atwood's novel bearing the same name in 1996. This netflix mini series follows the journey of a poor yet young Irish Immigrant, Grace Marks. After gaining employment as a domestic servant in Canada, the girl is accused and then later convicted of the murder of her employer and the housekeeper. Grace is then sentenced to a lifetime in prison. The story of suffering, anguish, and utter detachment of Grace to life in that era will shake you.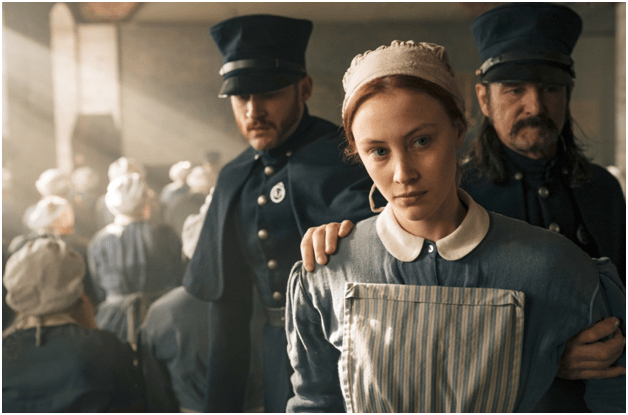 14. Norsemen
Star cast: Nils Jørgen Kaalstad, Kåre Conradi
IMDb rating: 7.8/10
Bored of thrillers and want to try out unique comedies? Try Norsemen on Netflix. It depicts the Vikings' life as they struggle to live in the village known as Norheim in the year 790. The show depicts various occurrences in their lives and incorporates a great deal of comedy in it. In essence, Viking experts like the depictions, and you can laugh out loud!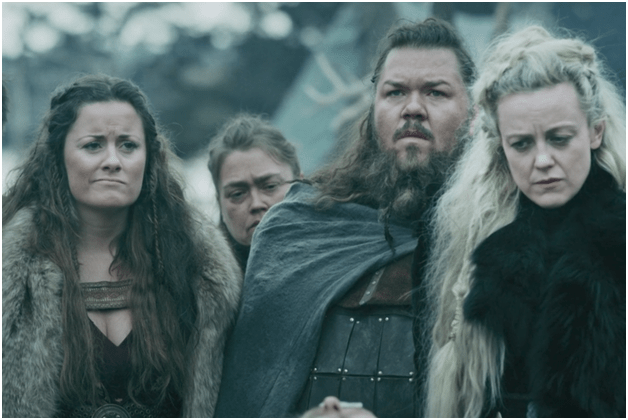 15. Godless
Star cast: Michelle Dockery, Jack O'Connell, Scoot McNairy
IMDb rating: 8.3/10
If you are all about badass women ruling towns, Godless is the perfect Netflix mini series for you. The show depicts Ray Goodie's tale, who is an outlaw on the run from a particular revengeful mentor, Frank Griffin, and lands up in this small town in Mexico. The strong performances of the characters and the overall aesthetics make it a pleasure to binge-watch.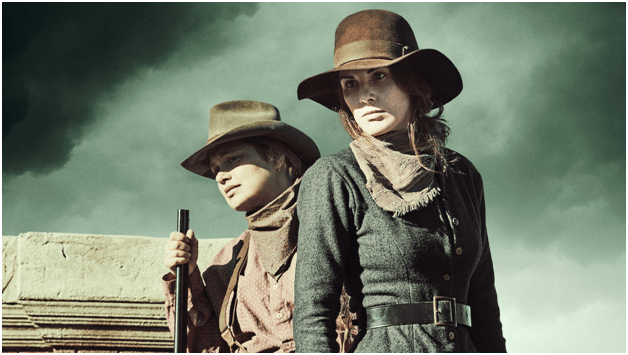 Final Word
These are some of the best Netflix mini series that you can watch in 2021. However, there are plenty of more options that you can explore. Binge-watch a show and make plans for the others. Happy binge-watching!
Also Read: 15 Best PG 13 Movies on Netflix