In this Netflix generation, staying up till late and bingeing on your favourite shows have become a part of our daily routine. While it may give you a lot of fun, along with that it can also give you those horrible dark rings under your eyes. Dark circles are a nightmare for everyone. Nobody wants them, but unfortunately, most of us have them. Whether you blame it on your poor lifestyle or work stress, dark circles can make your face look dull and unattractive. Dark circles under eyes surely are a turndown, hence a dark circle treatment is mandatory! How can we solve this problem? Well, you can say goodbye to your dark circles with the help of an ordinary ingredient available at your homes, which is – none other than COFFEE!! Coffee Eye Mask for the win.
Are you a coffee lover? If yes, then you would be glad to see these coffee dark circle eye mask for making your eyes look beautiful!
Let's read some of its benefits first.
Benefits of Coffee
Caffeine is a component present in coffee which acts as a stimulant for blood circulation. That helps in toning down the skin colour.
Coffee also contains antioxidants that help fight free radicals, keeping your skin young and glowing.
1. Coffee + Honey Eye Mask
Ingredients:
1 tsp coffee powder
1 tsp honey
Turmeric powder
How to Prepare:
Mix coffee powder and honey in a bowl.
Add a pinch of turmeric powder to it.
Mix them well and apply the paste around your eyes.
Leave it for approx 15 minutes.
Rinse off with cold water.
Why does this work:
Coffee is a wonderful ingredient with natural bleaching agents that help in lightening the pigmentation under your eyes and reduce discolouration around them. Honey, on the other hand, helps moisturize your under-eye skin and lessen dark circles. Combining both these ingredients doubles the benefit and helps fight dark circles effectively. Apply this mask daily and notice the difference within a fortnight. This coffee eye mask will surely bring goodness to your eyes. Say, "coffee for dark circles!"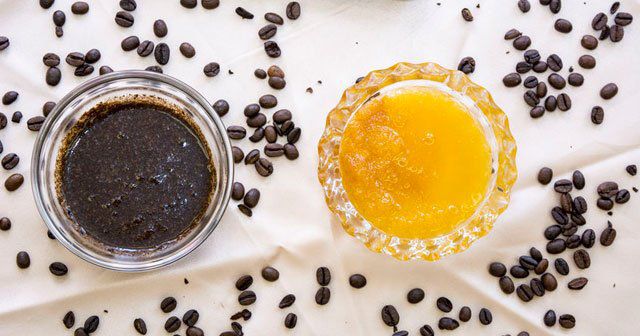 2. Coffee + Coconut Oil Eye Mask
Ingredients:
1 tsp coffee powder
Coconut oil
½ tsp black pepper
Water
How to Prepare:
Take 1 tsp coffee powder in a bowl and add a few drops of coconut oil to it.
Now add black pepper and mix them well to obtain a consistent paste.
Apply this paste carefully under your eyes with a brush.
Let it sit for about 15 minutes.
Rinse off with cold water.
Why does this work:
Black pepper is highly effective as it helps improve blood circulation and takes away the dullness surrounding your eyes. Congested blood vessels are one of the major reasons that can lead to dark circles. Coconut oil is the most versatile ingredient that can fix almost every problem. It moisturises your skin and provides great nourishment. Combining these two with coffee powder makes an amazing eye mask. Apply this coffee dark circle eye mask on a regular basis until your dark circles start disappearing. After that, you can use it once or twice a week.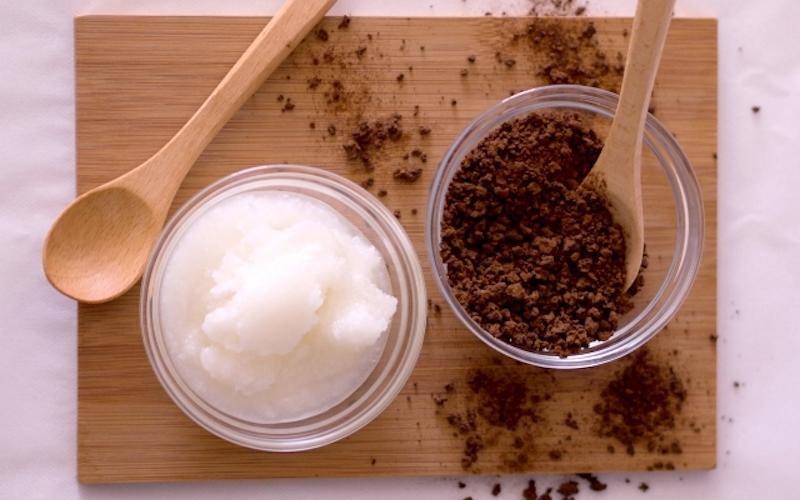 3. Coffee + Aloe Vera Eye Mask
Ingredients:
How to prepare:
Take a bowl and put coffee powder and aloe vera gel into it.
Now add a few drops of Vitamin E oil and mix it well.
Apply the resultant paste on your under-eye area with your ring finger.
Allow it to sit for 15 minutes.
Remove it with a damp cloth and wash your face with cold water.
Why does it work:
There are several benefits of using aloe vera with coffee. Aloe vera is blessed with a good amount of vitamin E content and has antioxidant properties. It can bring back the lost elasticity of your skin and reduce pigmentation and puffiness around your eyes. Combining it with the coffee powder can do wonders to your skin. It is recommended that you apply this mask daily until the dark circles are gone.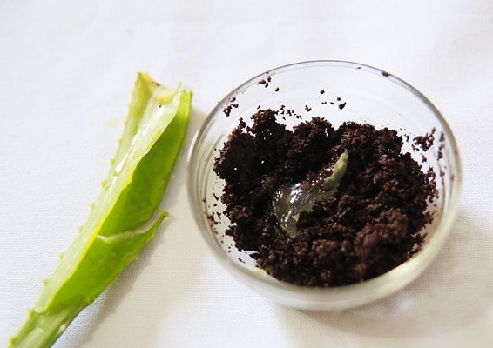 4. Coffee + Egg White Eye Mask
Ingredients:
1 tsp coffee powder
Egg white
How to Prepare:
Take a bowl and pour the coffee powder into it.
Break the egg and separate the whites from the yolk
Now add the egg white to the coffee powder.
Mix them well by whisking them.
Apply this mixture carefully around your eyes.
Wait for 15 minutes and then remove it with a damp cloth.
Wash your face with water,
Why does it work:
Egg whites are a great ingredient for lightening the skin colour. They also help in reducing puffiness surrounding your eyes and can tighten the skin as well. Your skin looks firm and rejuvenated. Frozen egg whites work best for this purpose. Combine them with coffee powder and use this mask daily or on alternate days to see your dark circles vanish.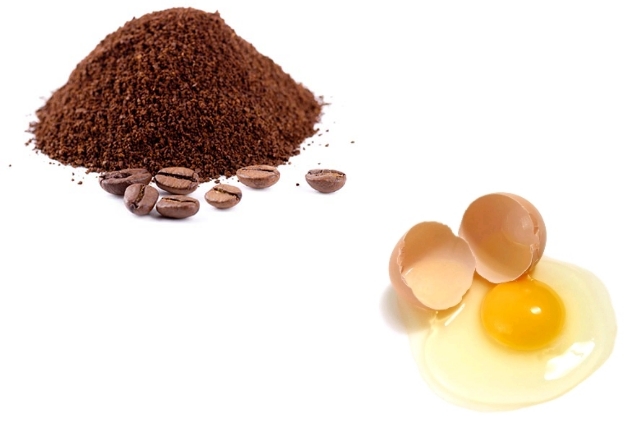 5. Coffee + Yoghurt Eye Mask
Ingredients:
1 tsp coffee powder
1 tsp yoghurt
How to Prepare:
Take a bowl and put the coffee powder into it.
Add yoghurt to it and mix them well to obtain a smooth paste.
Now apply this paste all over your under-eye area.
Let it stay for 15 minutes.
Wash off with warm water.
Why it works:
Yoghurt contains lactic acid that helps in lightening the skin. Yoghurt can also reduce swelling and puffiness surrounding your eyes. It takes away the dead cells and improves the skin tone. Regular application of this yoghurt and coffee mask will give you the best results.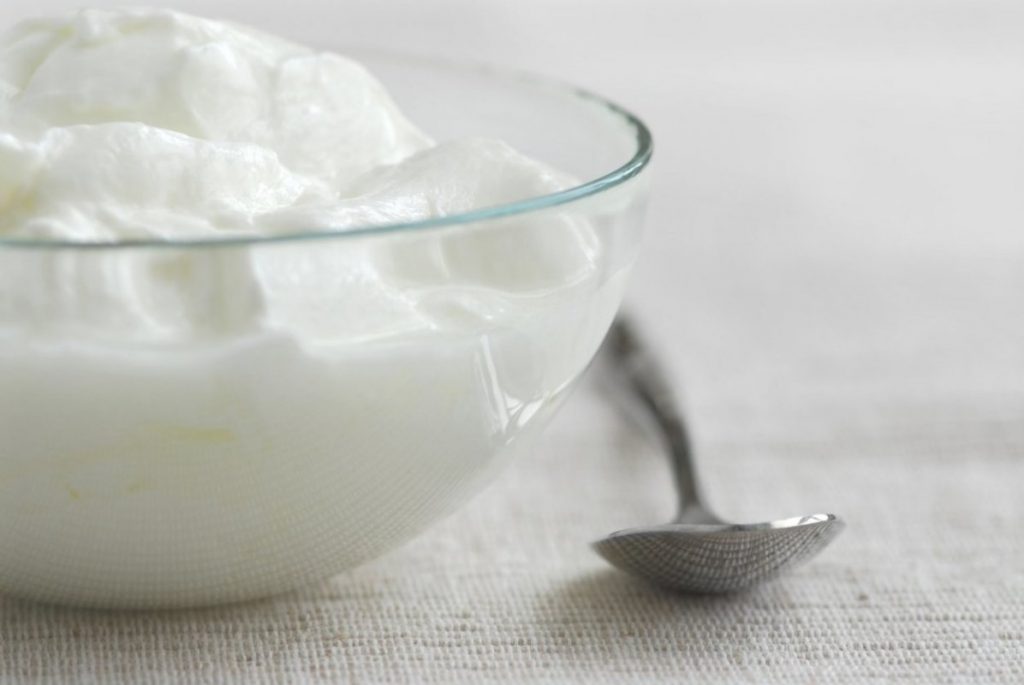 The Bottom Line
We all want flawless and youthful skin. Dark circles can be a big turn off! You may use makeup or any kind of cosmetic product to hide them, but truth be told – you cannot ignore them. If you want to kill them naturally, try the above-mentioned eye masks. You will not be disappointed, we promise!
Also Read: How to remove dark circles with apple cider vinegar permanently?