Scrub away to that glowing and glassy skin! No, we are not giving you unrealistic goals to achieve but something that can be accomplished in the very comforts of your own home! If you tend to have an oily skin type, then these DIYs are going to be your best mates in days when the skin doesn't seem to get any better. The homemade scrub for oily skin is as natural as it gets.
You can either pick any dermatologically approved cosmetics that might cost you a bomb, or you can take the help of these hacks and have all the Vogue-ish glow at your hand. This is your guide to getting rid of all that grease!
Homemade Scrub For Oily Skin
1. Oatmeal Scrub
Oatmeal is a good breakfast food, but do you know, it is beside loaded with anti-inflammatory elements and which is why it makes for a great face scrub. To use it as a face scrub, you have to mix it with honey and yoghurt, where honey provides the moisturization and yoghurt controls the excess sebum production.
Ingredients: 
You will need a tablespoon of oatmeal, one tablespoon of organic honey, and about one tablespoon of thick yoghurt for the scrub.
Method:
Mix all of them and apply them to your face and neck.

Leave it on for 10 minutes and wash off with cold water.

P

at dry your skin with a clean face cloth and moisturize.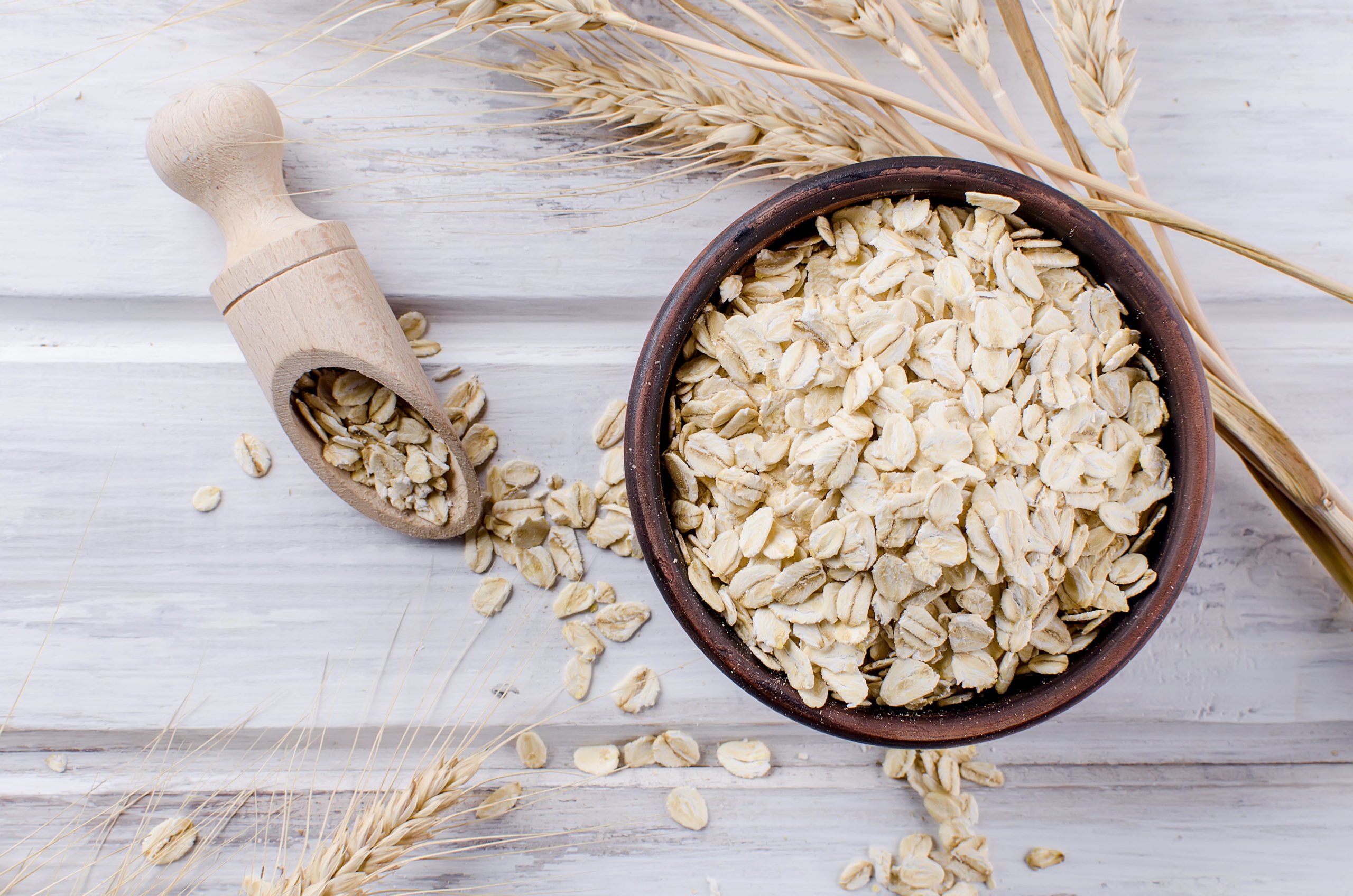 2. Coffee Scrub
A scrub that helps increase the blood circulation of the facial skin and imparts a great glow. This is easily one of the simplest scrubs that you can use to cure your skin's excessive oiliness.
Ingredients:
All you need is a tablespoon of freshly grounded coffee beans and an equal amount of hung curd, or go for market-bought yoghurt.
Method:
Mix them up and apply generously all over your face.

Leave it on for about 15 minutes and wash it off with cold water.

Pat dry.

Make sure that you use a good moisturizer afterwards.
Also Read: 5 Coffee Eye Masks for Dark Circles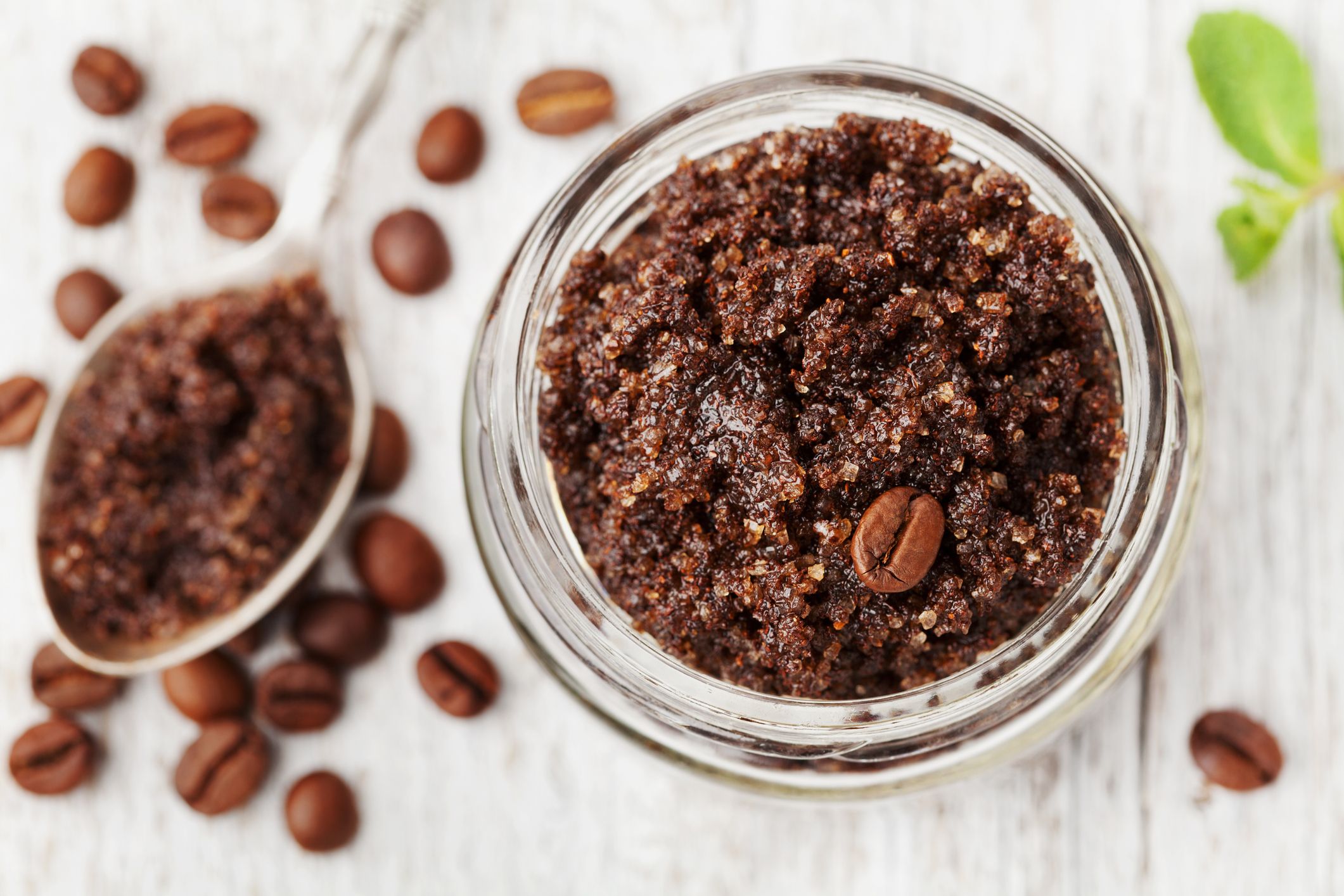 3. Cucumber Scrub
An excellent oily skin scrub for sticky summers, it has all the astringent properties possible. Besides, the cooling effects that it has on the skin is a bonus. It will render a glowing and refreshing look to your skin by shrinking the inflamed open pores.
Ingredients:
To make this fantastic scrub, all you need to do is, grate a cucumber and apply it all over your face and neck.
Method:
Massage your face and neck after applying the cucumber. Use this scrub twice a week and keep in mind to moisturize afterwards.
4. Lemon Juice, Egg and Sea Salt Scrub
This is an oily skin scrub that will work like magic on the skin since lemon juice is an excellent ingredient for brightening the skin. Meanwhile, egg whites are great in tightening the skin pores, returning the skin to its natural elasticity. When sea salt is added to these two contents, the resultant mixture would be your perfect weapon to eliminate that sturdy and irritating deposit of dead skin cells.
Ingredients:
Take about a half teaspoon of freshly squeezed lemon juice, one egg white, and about two teaspoons of sea salt.
Method:
Mix all the ingredients and apply it liberally on the face, and massage all the while very gently.

Leave it on for a few minutes and wash off the residue.

Moisturize your skin after scrubbing.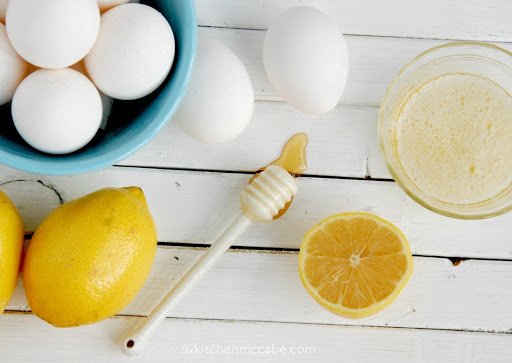 5. Tomato Scrub
Tomatoes might smell gross and are gooey, but they are the best friend that you never thought you needed. You will be shocked to learn that tomatoes are loaded with natural astringents, and they are a great ingredient to clean the skin thoroughly. They also help in tightening up the pores!
Ingredients:
All that you will need for this scrub are two elements, a tomato (obviously!) and two teaspoons of granulated sugar.
Method:
Make the mixture, grate the tomato while leaving out the skin.

Next, take the sugar and mix it into the paste.

Take this scrub and apply it generously over your face and neck.

Leave it on for approximately 7 to 8 minutes and later wash it with tepid water.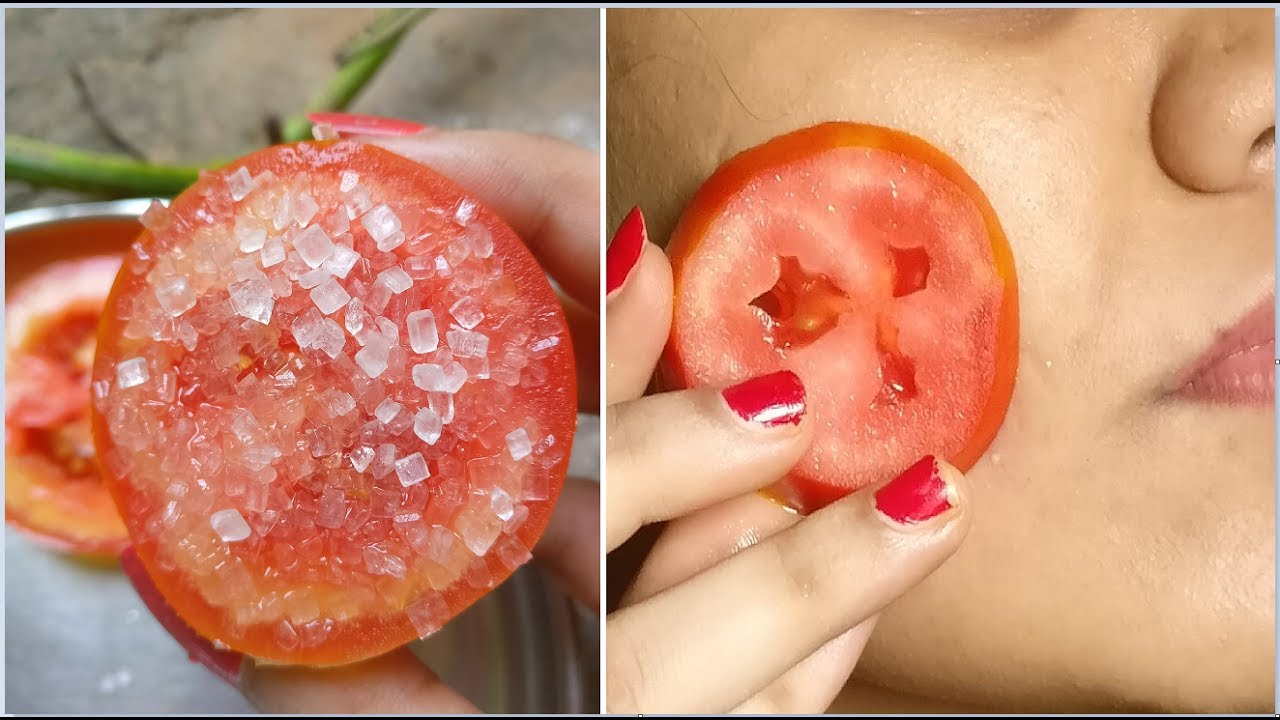 6. Sugar Scrub
This scrub is one of the easiest and also one of the most effective on the list. But, it would be best if you were less sceptical while trying this out. You might be wondering what simple sugar can probably do, but believe us, and it works wonders. It gets rids of dead skin cells and reduces excess oil that stacks up on the skin.
Ingredients:
Take a tablespoon of granulated sugar and add a teaspoon of organic honey to it.
Method:
Mix them up, then apply the mixture all over the face in regular circular motions and make sure to leave the eye area.

Leave it on for 4-5 minutes and use this oily skin scrub about twice a week. 
Keep note that the sugar should not be dissolved but should be in its original granulated form.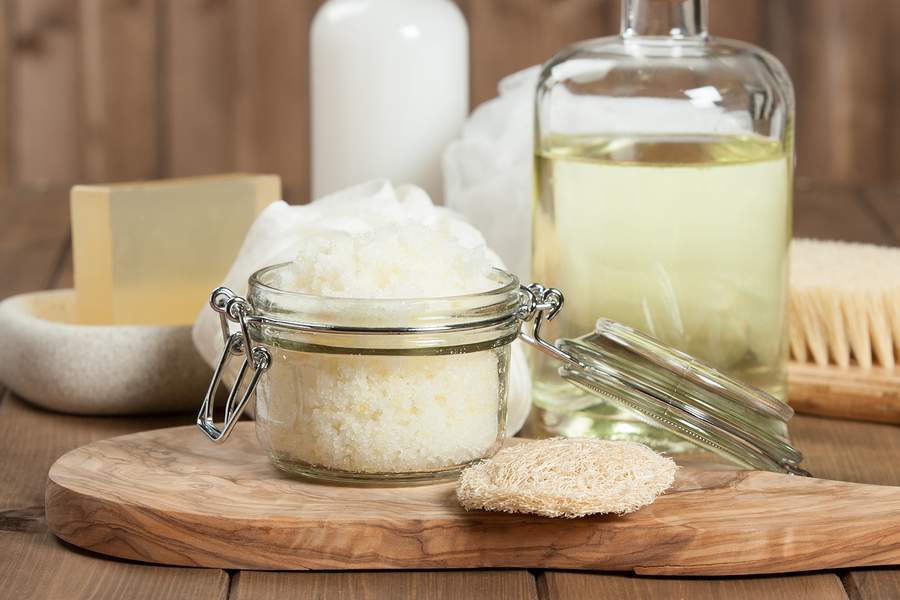 7. Papaya Scrub
Papaya is known for its skin exfoliation properties, which make it a top-shelf ingredient in exfoliation based cosmetic products. The carotids present in papaya gently mush away the dead skin cells and minimize skin pores.
Ingredients:
Papaya and Lemon Juice
Method:
To start with the scrub, you will need just two ingredients, one of which is half a cup of papaya pulp and the other being half a teaspoon of fresh lemon juice.

Now, make the scrub mix them up and massage your face and neck with this pulp for a few minutes.

This process will take up to eight minutes, and besides, use this scrub twice a week to come by many results.
And please note that use only if you are not allergic to papayas.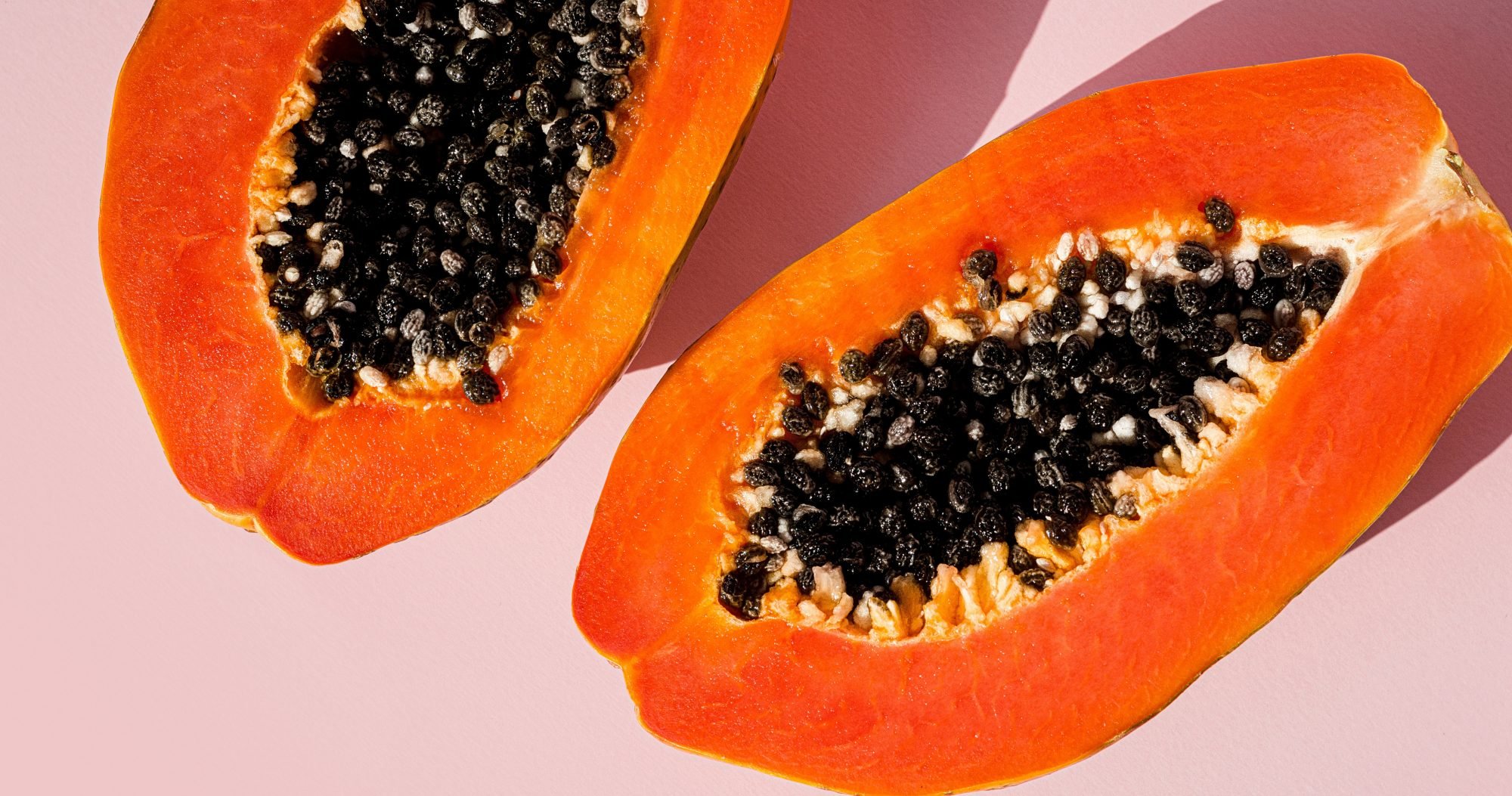 8. Lemon and Sugar Scrub
This is a scrub for oily skin that will help you maintain PH levels and reduce the size of pores that tend to enlarge to suck in all the sebum. 
Ingredients:
You will need ingredients like a teaspoon of freshly squeezed lemon juice, almost two teaspoons of granular brown sugar, and a few drops of olive oil to make this mask.
Method:
Just mix them all well, apply on the face using your fingertips and massage it for a fraction of minutes.

Leave it on for two-three minutes and wash it off later.

The process will take you about seven to eight minutes.

To reap the best results, do this procedure twice, and you will be able to notice a significant change in your skin texture.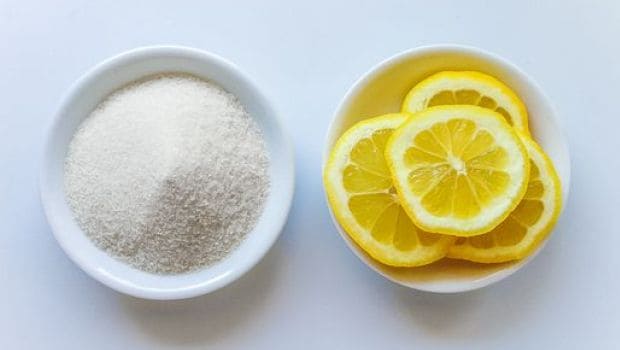 Maintaining the health of the skin
As the conclusion is pretty suggestive, it is indispensable to keep yourself in a healthy body and mind. That will need to take care of your overall health needs, besides taking intra care of your skin. Even dermatologists say that it is crucial to see through our health first before slathering ourselves with cosmetics and beauty products. This article will be your toolkit in what we call the healthy state of the skin. 
Do try these homemade scrub for oily skin and ket us know which one worked for you in the comments below.