Introduction/description:
Karan Singh Grover is an Indian actor and model who has featured in famous television shows such as " "Qubool Hai" and "Dill Mill Gayye". Till now, he has acted in a good number of movies like " Hate Story 3", " Alone" and many more.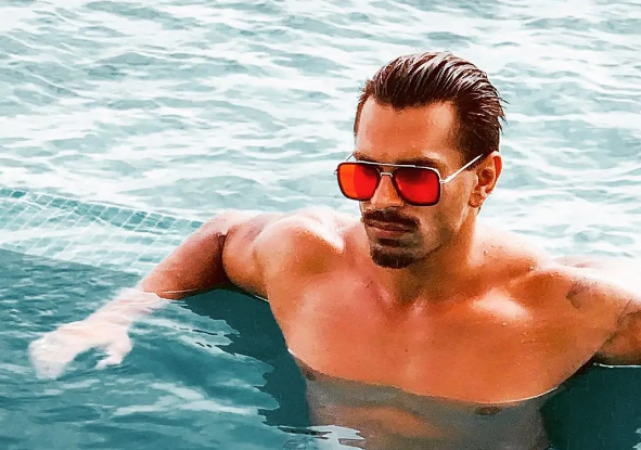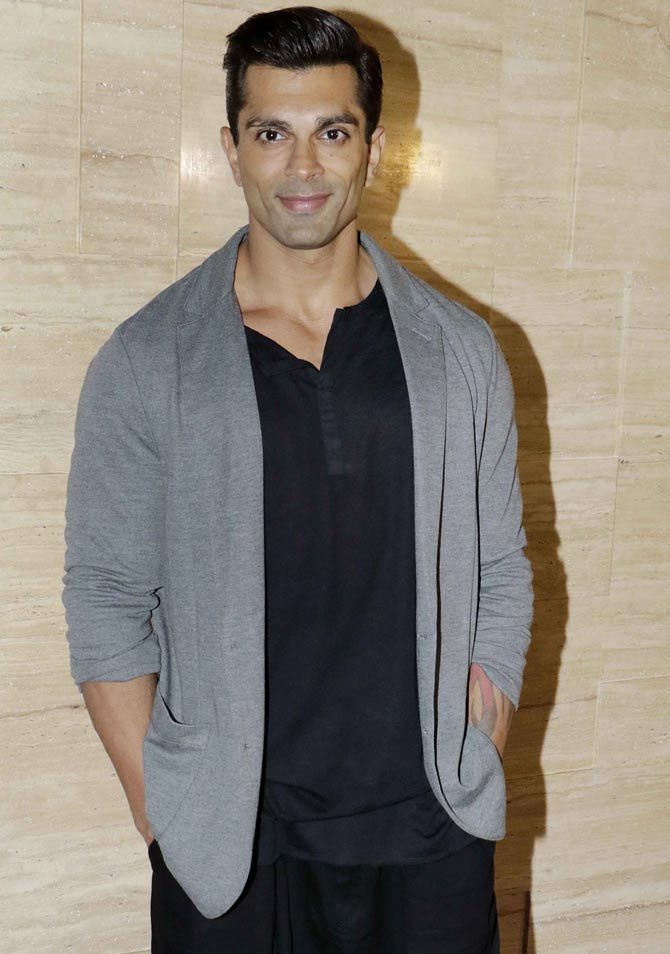 Recent News:
January 2020 –  Husband Karan Singh Grover celebrates Wiffy Bipasha Basu's birthday in the Maldives. The duo celebrates their birthday in a Villa where they are staying. A surprise was planned for Bipasha by decorating her room with balloons, cake and other props. The hashtag "Monkey Love" is used to describe their relationship, and was also written on their bed with flower petals.
October 2019  –  After a break from television shows, Karan made a comeback through a popular show " Kasautii Zindagii Kay" where he played the role of Mr Bajaj. In an interview, he said," " It's been quite challenging. We have put in a lot of hard work and effort to make Mr Bajaj accepted the way he was loved by audiences many years ago".
November 2019 –  Actor Karan Singh Grover and Wife Bipasha chose " Men in Black" to look for Ayez Khan's Halloween party. They share a glimpse of their look on social media with a caption, " Here come the Men in Black…Galaxy Defenders. Presenting Agent M and Agent J". 
Career:
Number of movies till now: Karan Singh Grover has acted in 7 films and in many television shows.
Debut movie: Bhram 
Debut Year: 2008
List of Movies done so far: Bhram, I M 24, Alone, Hate Story 3, 3 Dev, Dangerous
Controversies/Controversial statement:
Back in 2013, Grover's work in Qubool hai ended. The channel, Zee TV said that they fired him because of his unprofessional behaviour. He, however, denied all the allegations, saying that the channel was trying to defame him. He left because his contract ended and due to ill health.

As notified, Jennifer i.e. his ex-wife notably slapped him on the set of Dill Mill Gayye when she got to know that Karan was cheating on her. After this incident, the duo didn't speak for months and also, they continued their shoot separately at different points of time. 

Karan Singh Grover's mother didn't like Jennifer as she thought she was not worthy for his son. She didn't even step into the couple's apartment until they got separated.
Relationships:
Marital status: Married to Bipasha Basu
Past Relationships: Jennifer and Shraddha ( his ex-wives)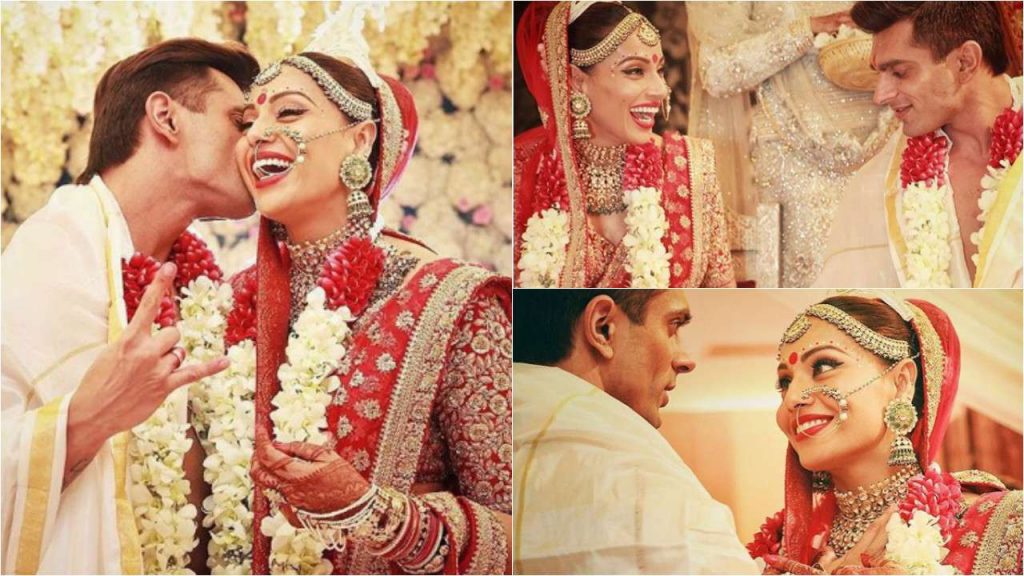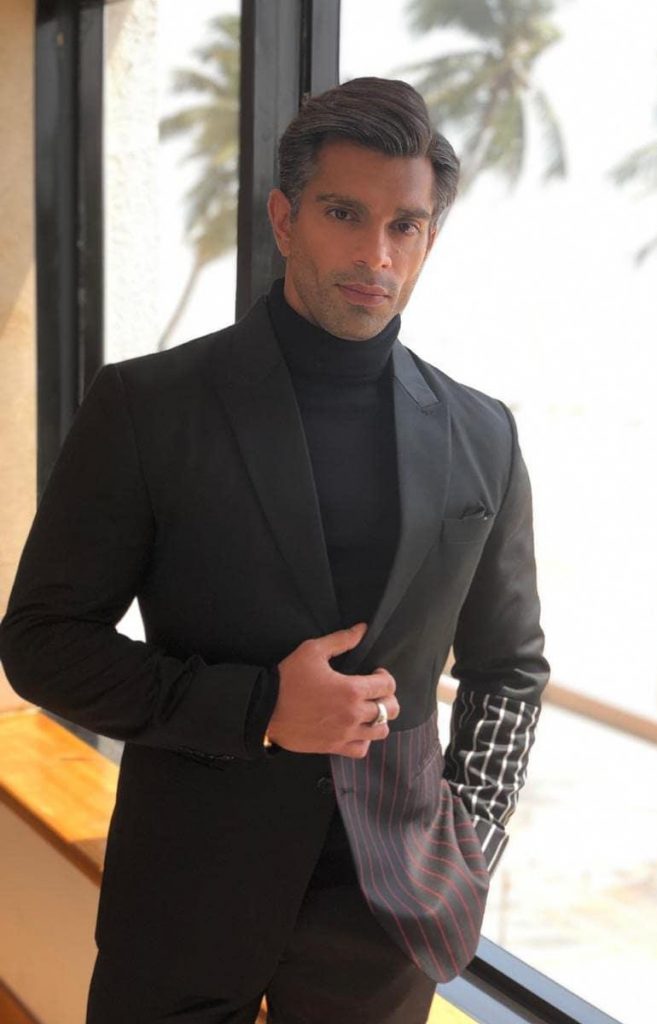 Physical stats:
Weight : 76 kgs
Height : 5' 9" (175 cm)
Figure measurement: chest ( 44 inches), waist ( 32 inches ), Biceps ( 15 inches ). 
Eye Color: Light  Brown
Hair Color: Black
Shoe Size: N/A
Dress Size: N/A
Personal life :
Date of birth: 23 February 1982
Age: 35
Zodiac: Pisces
Hometown:  New Delhi, India
Nationality: Indian
Residential address: Mumbai
Birthplace: New Delhi
School: International Indian School, Dammam ( IISD) Saudi Arabia
Educational Qualification: Graduate ( hotel management )
College/ University: IHM Mumbai, Dadar Catering College
Hobbies: Playing games on PlayStation
Religion: Sikh
Language known: Hindi, English and Punjabi
Family :
Wife: Bipasha Basu
Profession: Actress
Mother: Deepa Singh
Profession: N/ A
Father: Amrit Pal Singh
Profession: Used to work in a travel agency
Siblings: Ishmeet Singh Grover ( brother )
His inspiration:
Karan Singh Grover draws his inspiration from one of the popular stars Shammi Kapoor for his movies. He said, " I have loved Shammi ji for his roles and his spontaneous acting, it was a treat to watch him always". 
Awards and accreditation : 
Award Name: Zee Rishtey Award for favourite Jodi in Qubool hai 2013. 
Award Name: ITA award for Desh ka Sitara ( Best Actor ), 2013
Award Name: Zee Rishtey Award for Favourite Bhai in Qubool hai 2012 and 2013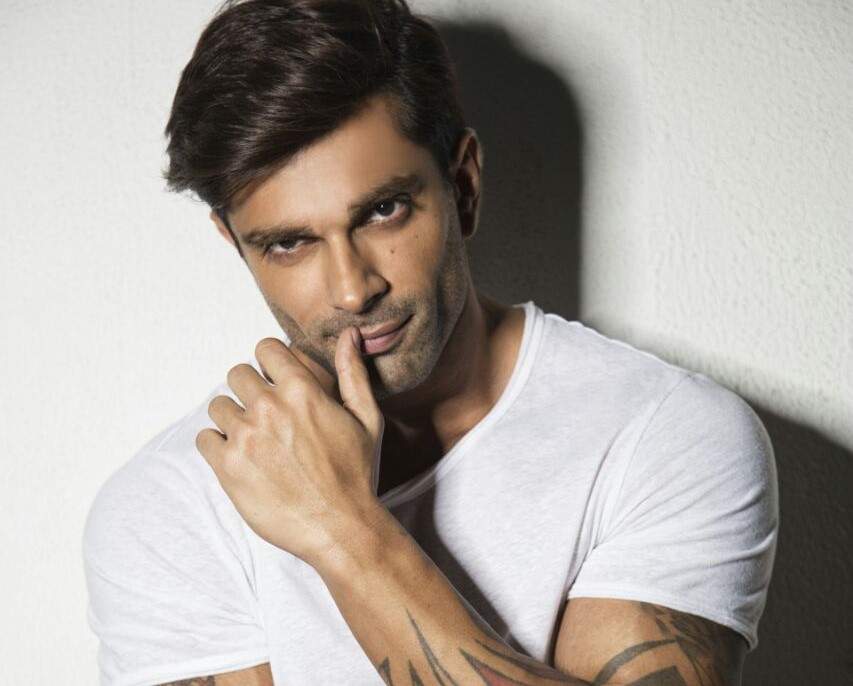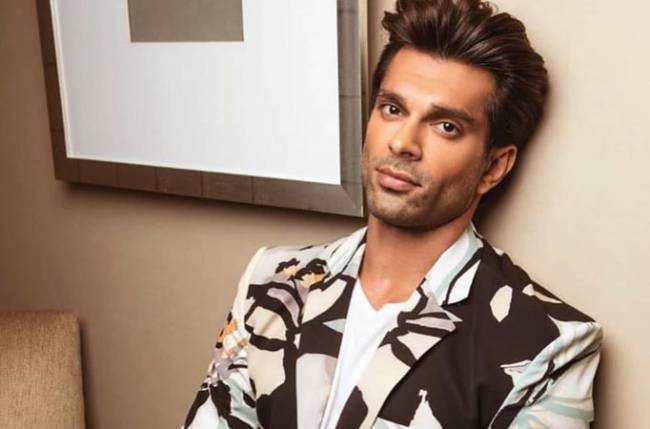 Fond of :
Favourite Hollywood actor (s): N/A
Favourite Hollywood actress (s): N/A
Favourite Bollywood actor (s): Amitabh Bachchan
Favourite Bollywood actress (s): Kareena Kapoor
Favourite Destination (s): N/A
Favourite TV Celebrity (s): N/A
Favourite Book (s): N/A
Favourite Show (s): N/A
Favourite Food (s): Burger, Pizza and Vada Pao.
Favourite Design (s): N/A
Favourite Singer (s): N/A
Favourite International Star (s): N/A
Favourite beauty Brand (s): N/A
Favourite Sports: Cricket, Football
Beauty secret:
If you think of a perfectly chiselled body and bulging biceps, Karan Singh Grover's name comes to our mind. He is a fitness enthusiast. He said, " Working out daily is crucial. Fitness is one thing which is constant in my life. I do it 50 per cent for my body and 50 per cent for my mind". He does yoga regularly and eats healthy and diet food which helps him to build a good body.
Facts/interesting trivia about <actor/actress> :
Karan Singh Grover's mother is not the only one who didn't like his second wife. The actor said that he made a mistake by marrying Jennifer, as not all the relationships are taken to the next level and they shouldn't have rushed into things.

During his show Qubool hai, the channel blamed him for his unprofessional behaviour.

After his 10 months marriage with Shraddha Nigam, the actor became involved in 2 more relationships before marrying Jennifer.

Karan Singh Grover's mother didn't like Jennifer. She always thought that Jennifer is not worthy of his son. Also, as notified she didn't even step into the couple's residence until they finally got separated.
Net worth:
Estimated net worth: 30 million dollars ( as of now 2020 ).
Brand endorsed till now:
Springfit
Playgard
Social media profile:
https://instagram.com/iamksgofficial?igshid=a7mfi7nnbqq
Sources: 
https://en.m.wikipedia.org/wiki/Karan_Singh_Grover
https://m.imdb.com/name/nm2822547/