Skin is that part of the body that reflects our health and self-esteem. Your skin's health majorly depends on what you eat and drink. It needs a continuous supply of necessary nutrients for better health and glows. Eating lots of fruits is the best way to keep your skin healthy, and it provides the necessary fibres and nutrients it requires to replenish. Ensuring dead skin cells are removed and replaced with new skin naturally is the key to skin lightening.
If you don't like eating fruits, you can easily make juice at home and add them to your daily diet, or you can also add them in your face packs. Having fruit juice every day will give you glowing and youthful skin. Here, we have listed the eight best fruit juices for skin lightening and healthy skin.
How do fruit juices help your skin to stay healthy and brightening?
Fruits are full of antioxidants, minerals, and vitamins that not only keep your body healthy but also benefit your skin's health. It is a fact that when your body is filled with essential nutrients and functions properly, it clearly shows on your skin. When your skin is getting all nutrients, it naturally lightens the skin tone and reduces dark spots or other skin woes.
In today's modern life, people usually spend many dollars to buy skin lightening creams, but they fail to understand their side effects. Although all creams available in the market that claim to be most effective and best do not provide essential nutrients to the body, they have some lousy impact on the skin in the long run.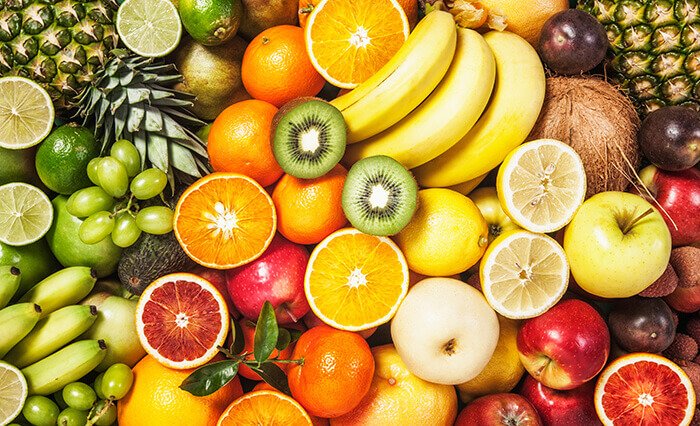 So why buy creams when you can have fruit juices for skin lightening? Along with the skin's glow, your body will also get all essential minerals and vitamins for overall health.
One can easily make juices at home and have them daily without any worries of any side effects. Drinking juice every day or applying it to your skin is a wise way to keep your skin healthy and glowing.
How to use fruit juices for skin lightening?
There are several ways of using fruit juices for fair complexion and glowing skin. They are:
You can quickly sprinkle some fruit juice on your face every day.
Dip cotton balls on fruit juice and apply on your face
Get ice cubes of fruit juice and rub those cubes on your face for incredible results.
The simple way is to drink it.
8 Fruit Juices for Skin Lightening
1. Orange Juice
For skin lightening, Oranges comes on number one. It is an excellent source of Vitamin C, and any ingredient that is rich in Vitamin C is responsible for skin lightening and reducing dark spots. There is a particular chemical in the skin, i.e., Melanin, that makes the skin look dark. But when there is Vitamin C in the body, the Melanin gets retarded with orange juice. It is recommended to have orange juice daily, not only for your skin's health but also for a better immune system. Orange juice also helps in removing tanning, dark patches, and gives glowing skin.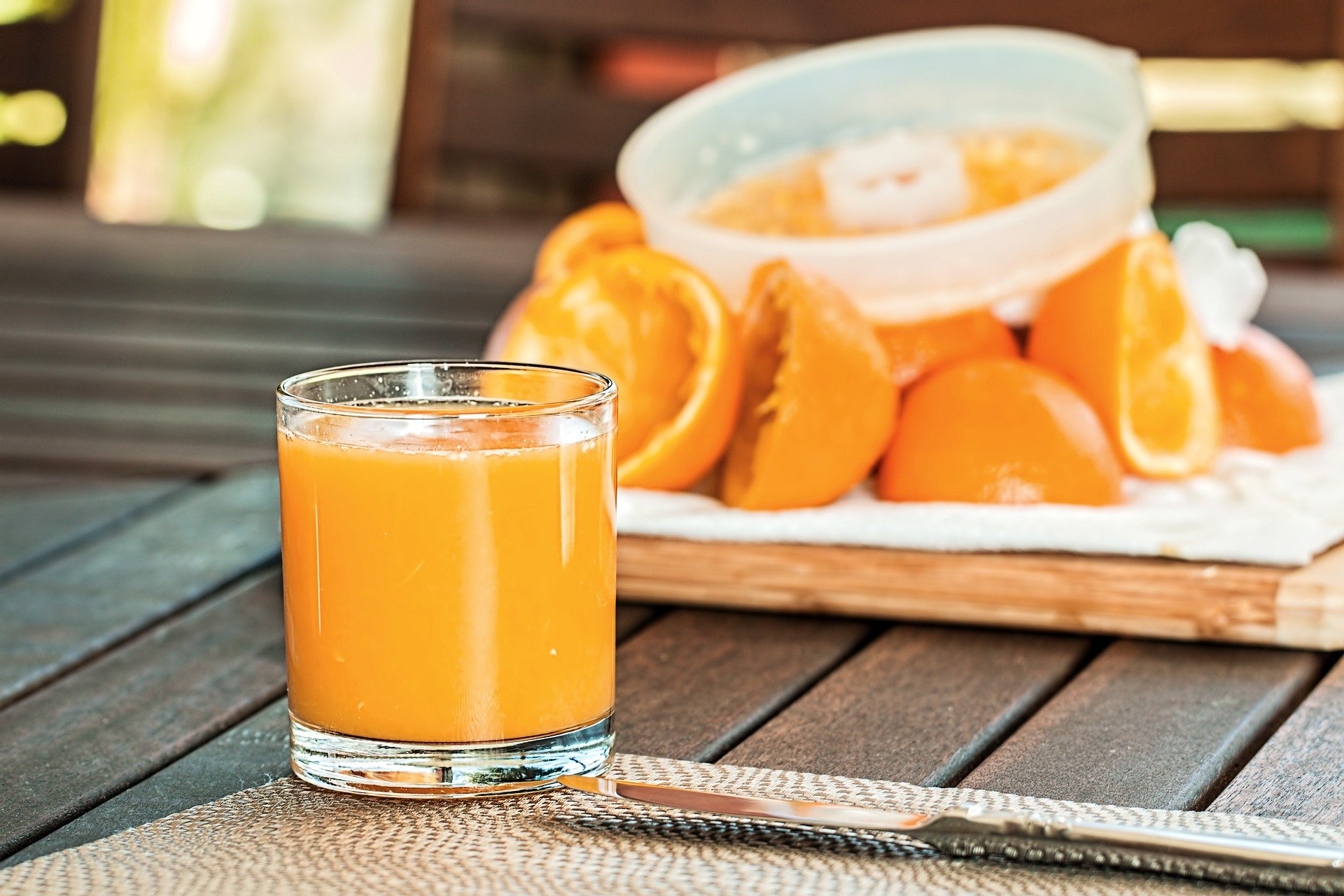 2. Grape Juice
Grape juice is also among the best fruit juices for skin whitening and skin health. It is a perfect source of Vitamin A, and C. Grape juice is highly effective in retaining the skin's collagen. Collagen is an integral part of the skin's health that takes care of skin elasticity, so while you drink grape juice, the collagen is retained to provide supple and smooth skin tone. Also, grape juice includes retinol, which treats damaged skin and reduces dark patches. Grapes are also high in potassium, ensuring proper blood circulation, resulting in flawless and clear skin.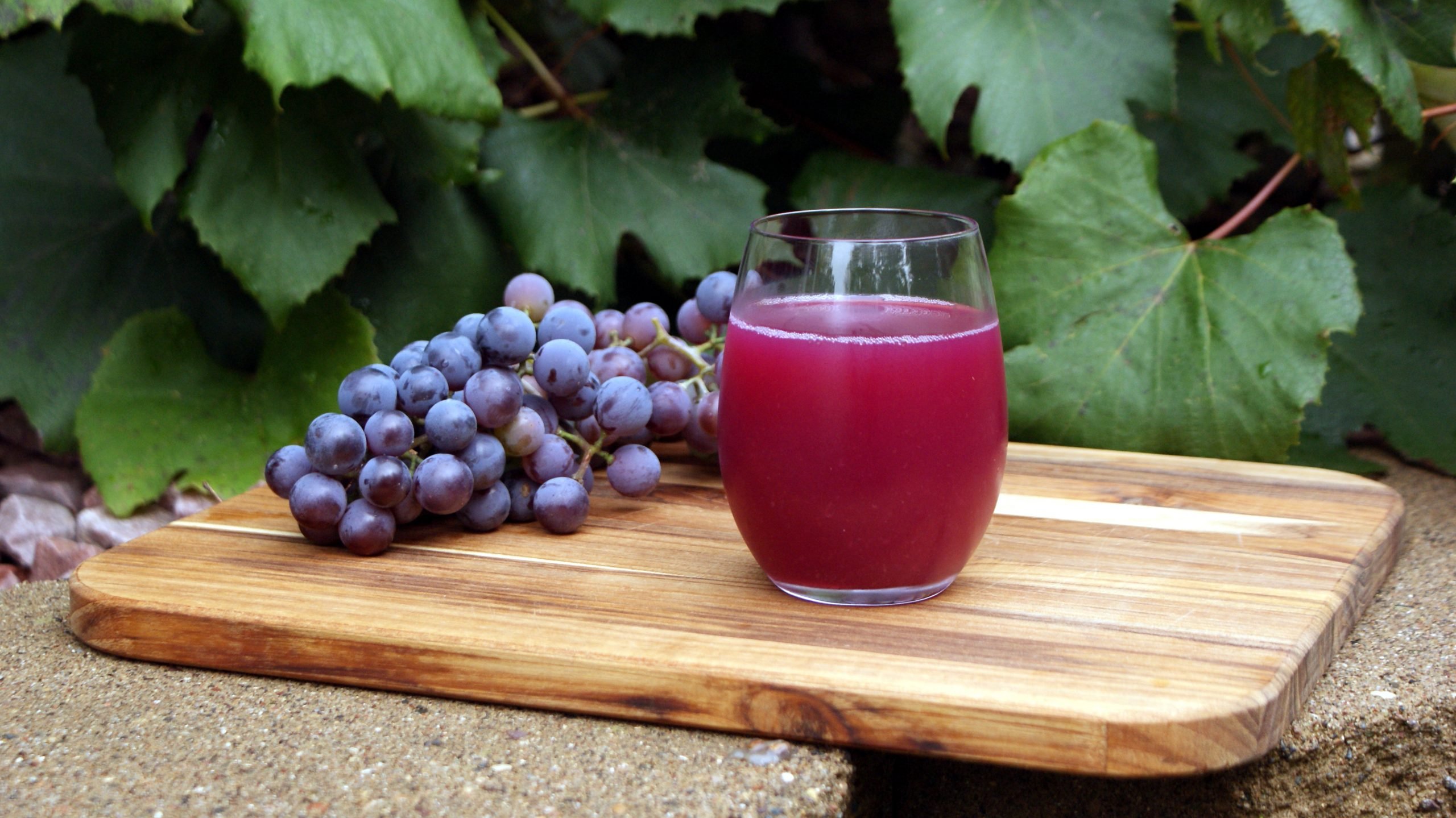 3. Apple Juice
We all have heard and experienced apple juice is among the healthiest fruit juice. Apple juice is that fruit juice that helps in reversing the ageing process of the skin. Apples are the best form of antioxidants that push the skin to fight with agents responsible for blocking the pores. You must have one glass of apple juice every evening to give your skin natural radiance and lighten your skin tone. Apples are rich in minerals that provide glowing and clear skin texture.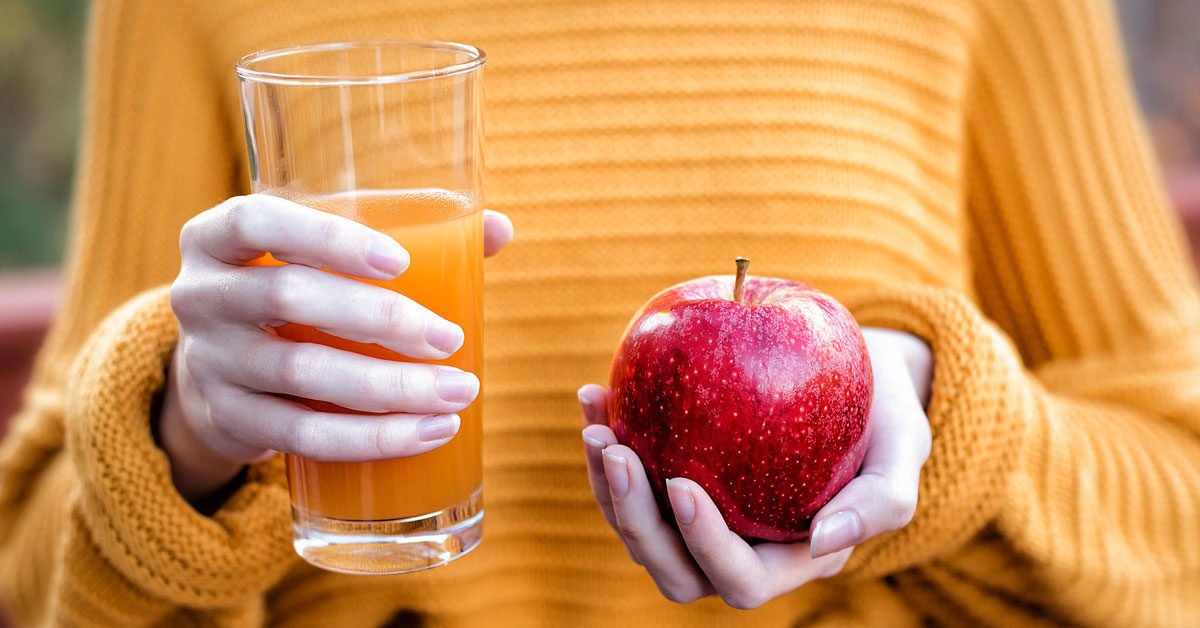 4. Mango Juice
Mangoes are rich in Vitamin A, and this nutrient is vital to keep your skin looking brighter and flawless. If a person has oily skin, they must refrain from drinking mango juice, leading to clogging the pores. It is an excellent juice responsible for skin lightening and shining skin for normal and dry skin people. Vitamin A works as a natural ingredient that gives fair skin tone and helps bring back the skin's glow.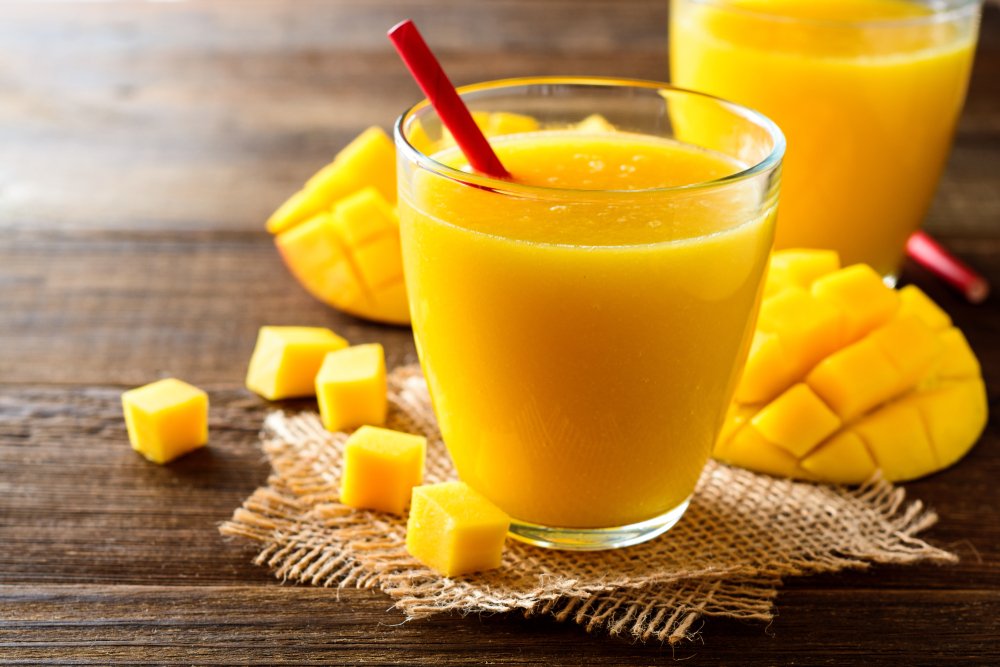 5. Papaya Juice
Nothing can get better than Papaya Juice. If nothing else works for you, then papaya juice is the most effective drink for skin lightening. The best part of papaya juice is it gives rapid results. You can also rub papaya juice over the dark patches to get instant results. The Papaya juice helps in opening the pores and works excellent on pigmentation. When you regularly use papaya juice, you will forget about going to salons for your facial treatments. With the help of this juice, you can make a face pack at home for skin lightening. To get fair skin, nothing works as fantastic as papaya juice. Drinking papaya juice also helps in fighting against any bacteria.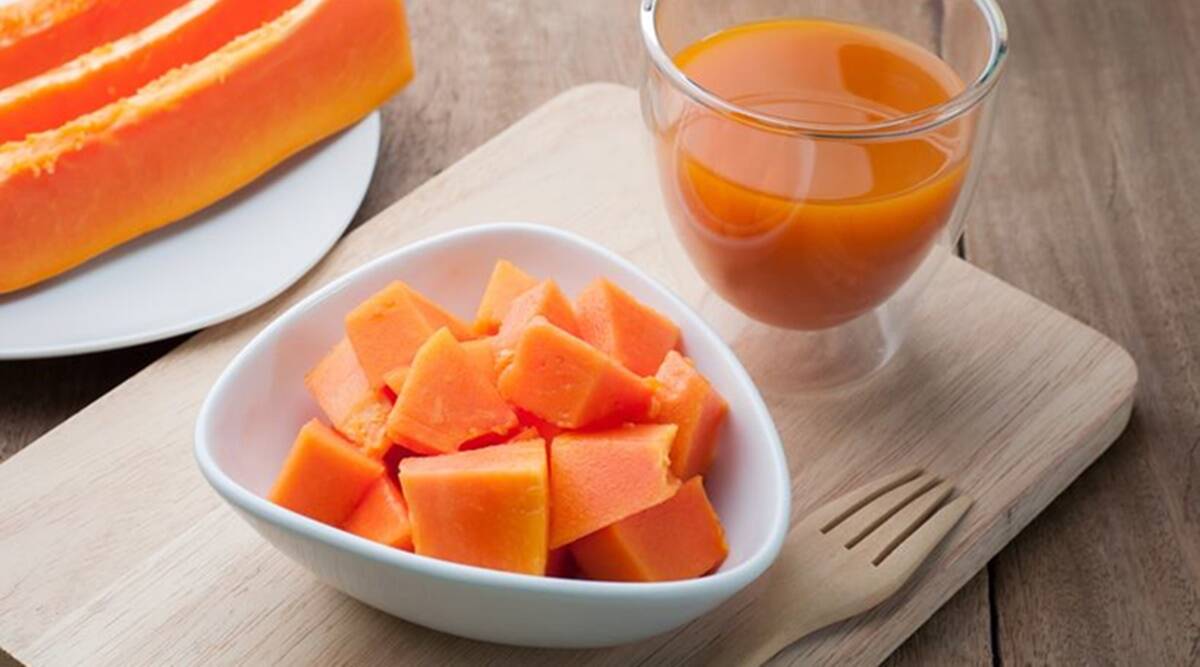 6. Watermelon Juice
Watermelon juice is a natural form of water. It works as an effective toner for the skin and helps well for skin lightening. Watermelon is a source of water that helps in hydrating the skin. When the skin is well hydrated, it naturally reduces the dark patch and gives brighter skin. The minerals present in Watermelon are responsible for removing all toxins from the skin that gives radiant skin. When you apply watermelon juice to your skin, it swallows all oil and dirt. The best face pack you can make with watermelon juice is adding it with gram flour. Apply the thin paste of the face pack and leave for 15 minutes; it will result in a brighter complexion.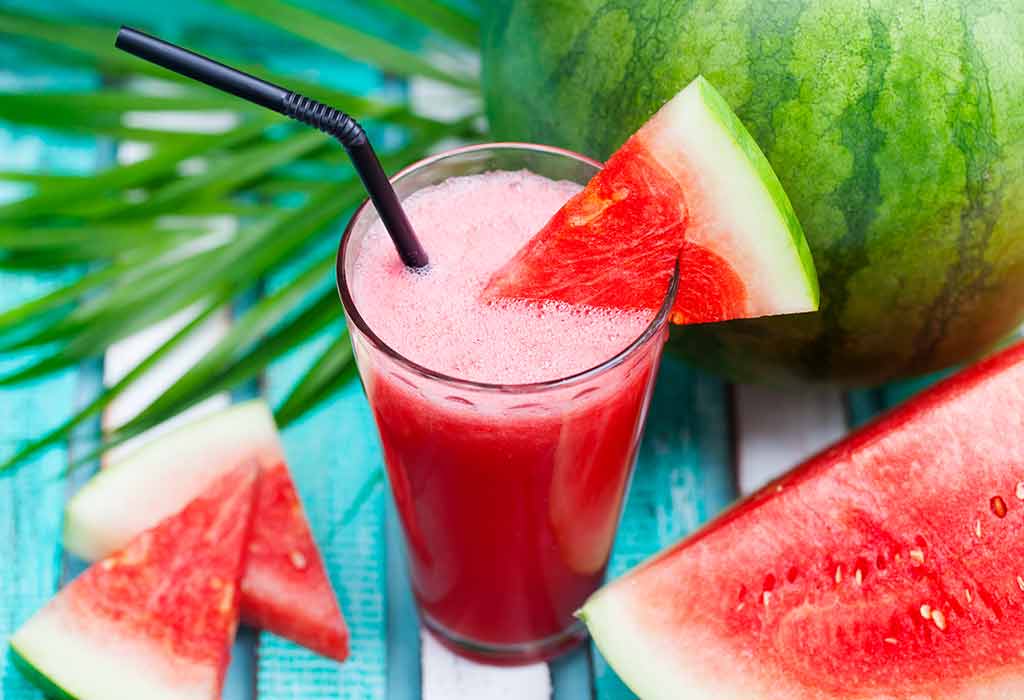 7. Pomegranate Juice
Pomegranates contain antioxidant properties and are rich in Vitamin C and A. You can use pomegranate juice for long-lasting benefits. When the juice enters your facial tissues, it helps retain the natural collagen level, which results in better skin elasticity and supple skin. This juice helps in getting rid of fine lines and improves the complexion. You must have heard and many expensive facial treatments include pomegranate juice because it is considered to be the best fruit juice for skin whitening.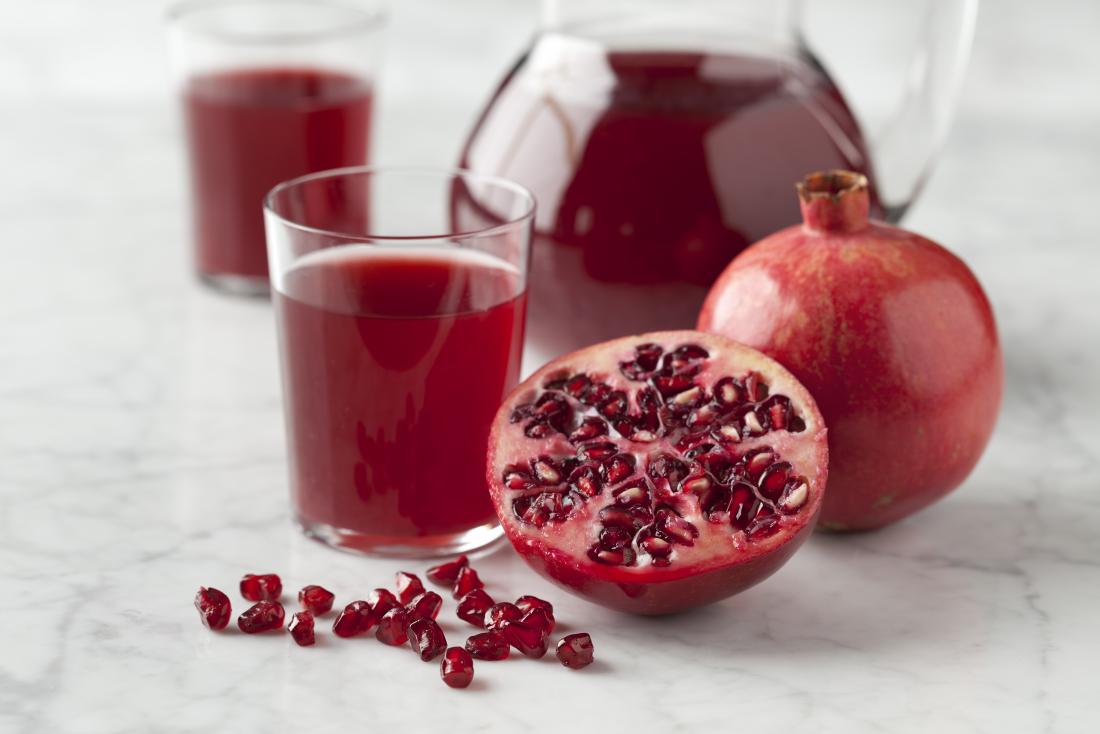 8. Lemon Juice
Lemon is well known for its skin lightening properties. This citrus fruit is a perfect source of Vitamin C, which is responsible for collagen synthesis. Lemon is used in many beauty treatments for glowing and whitening of skin tone. Lemon juice is among the best skin lightening ingredients. You must add lemon juice to your face pack to get maximum benefits out of it. When you use lemon juice every day, you will see fantastic skin lightening results in a couple of days.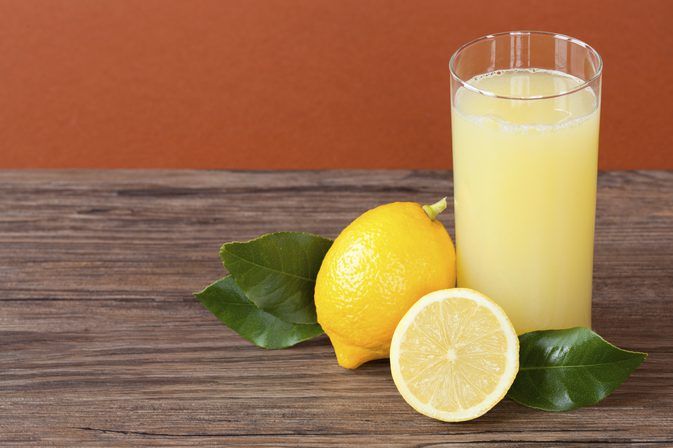 Conclusion
Say no to expensive beauty treatments for skin lightening. Get fresh procured fruit juice and enjoy its benefits. Whether you wish to drink or apply, consider the above eight fruit juices for your skin's health and better complexion.