Cast: Vicky Kaushal, Bhumi Pednekar, Ashutosh Rana
Director: Bhanu Pratap Singh
Producer: Hiroo Yash Johar, Karan Johar
Cinematography: Pushkar Singh
Production Company: Dharma Production
With the powerhouse talent of Vicky Kaushal and the grandeur of Dharma Productions, Bhoot hardly managed to keep audiences awake through its trailer. Although the production is undeniably expensive and up to the mark, it lacks the much-required eerie presence that is expected from a good horror movie. But before jumping to conclusions, let's explore the trailer.
Well, the trailer starts with an abandoned ship that has emerged by the shore of the Juhu beach in Mumbai without any trace. Vicky Kushal is playing a surveying officer of the abandoned ship named Seabird. Now, Vicky Kaushal though is looking quite good but is not left enough to act with. Everything that ensues in the trailer has been done to death by several movies in the past several years. In the age of binge-watching series and movies through online streaming services, audiences seldom get actually scared by seeing a movie. Bhoot is not one of the scary movies that people admired over the years.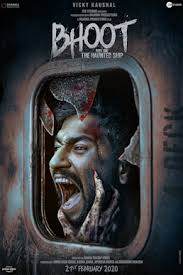 From ghosts in visibly laughable makeup to floating in the air wearing tattered white robes, nothing in the movie is novel. It is said that fear is borne from the unknown and unseen, but Bollywood and Dharma production does not believe that at all. In every frame of the trailer, you will be able to see at least one ghost, either lurking behind a closet or hanging from the ceiling. If you think about it, this tactic is quite cliché. In the past year, the Nun did the exact thing, and the movie tanked in the box office pretty hard. Jump scares can not be a foundation for a scary movie, and you will have to peer into the soul of the audiences to make them genuinely frightened. He then further goes on to explore the mysteries of the ship in the trailer.
The trailer also has Bhumi Pednekar in blink and miss scenes which justify nothing. The only thing that you get to learn from this trailer is that Vicky Kaushal is seeing "Bura Saaya" after surveying the ship. In fact, a fellow character says to Vicky Kaushal's character that, "Yeh tumhara hallucination Nahi, Burra Saaya hai". This line is everything that is wrong with the trailer. They are making sure that you do not confuse this movie with being a smart psychological horror but a cliché Bollywood horror movie.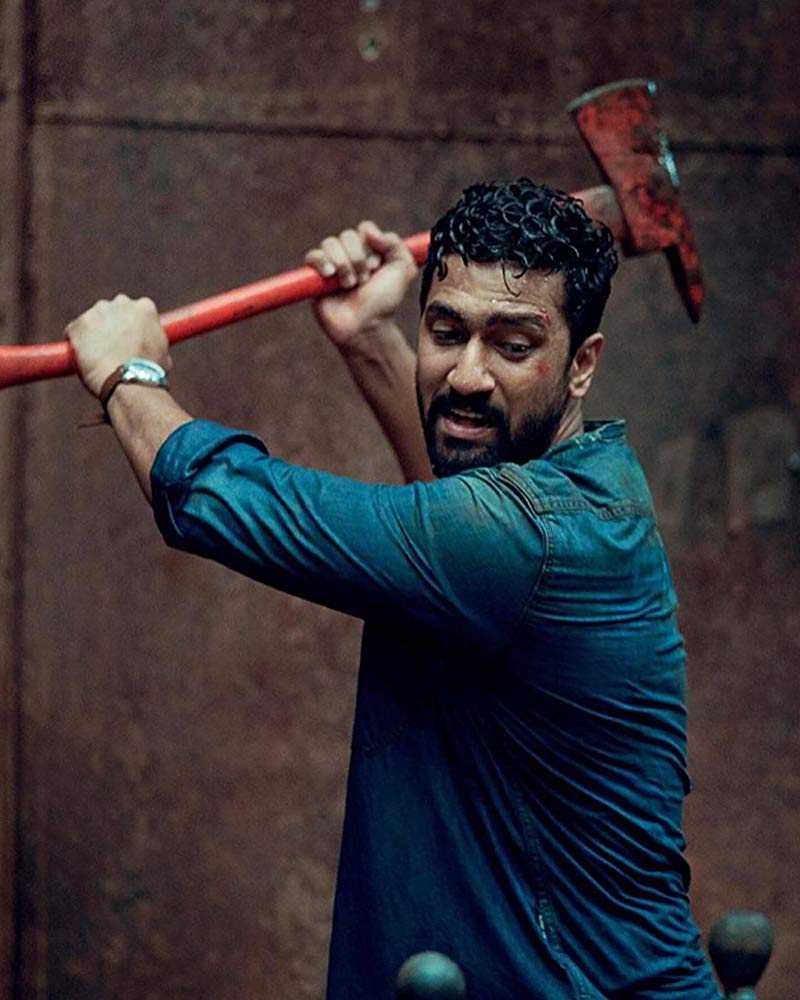 After the phenomenal success of movies like Uri, Raazi, and Masaan, Vicky Kaushal is disappointing his audiences by choosing a film like Bhoot. Moreover, this movie is the first part of the franchise. So, more of this will be coming soon.
Where Hollywood is producing movies like "Quiet Place 2" or "Hereditary", Bollywood is still stuck with the clichés in the horror genre. Though the film might actually be quite entertaining, the trailer was quite definitely underwhelming.