The year 2019 turned out to be one of the most incredible years for the Indian cinema as nearly 13 movies crossed the mark of 100 crores at the box office. The year had a wonderful start with the launch of the blockbuster 'Uri: The Surgical Strike' that made a collection of smashing 245.36 crores, followed by many more superhits like Gully Boy, Bharat, War, Kabir Singh and so on. Let us take a look at the TOP 10 BOX OFFICE BLOCKBUSTERS of 2019.
#10  Super 30 (146.94 Crores)
Interesting facts about the film:
Super 30 is the first biopic done by Hrithik Roshan.
There were rumors that Sarah Ali Khan would make her debut in the film.
To get his Bihari accent right, Hrithik Roshan was given training by a trainer from Bhagalpur.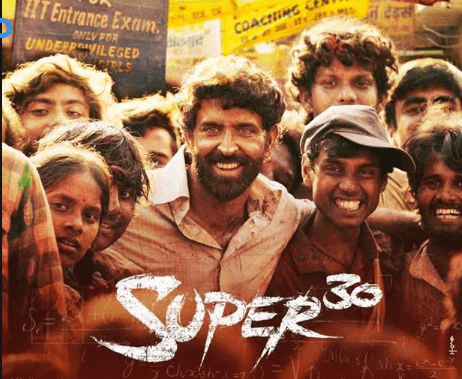 Based on the true life of India's great mathematician Anand Kumar, Super 30 tells a heart touching and an awe-inspiring story of the life of this remarkably genius mathematician (played by Hrithik Roshan) coming from an extremely poor family of Bihar carrying with him a dream of changing the lives of some 30 unprivileged yet academically bright students. To achieve this, he launches his own 'Super 30' program every year where he attempts to teach 30 poor children free of cost with a mission to help them succeed in India's one of the toughest entrance exams that open their gates to the prestigious Indian Institute of Technology (IIT). The film captures the various challenges and struggles that the actor has to come across on his way to achieve his mission.
#9 Chhichhore (150.36 Crore+)
Interesting facts about the film:
The trailer of the film garnered 35K views in just 20 minutes of its release on YouTube.
Chhichhore is the second film of Sushant Singh Rajput after MS Dhoni: The Untold Story that crossed the mark of Rs 100 crores.
Professional players and coaches were specially hired to give training to the actors for various sports in the film.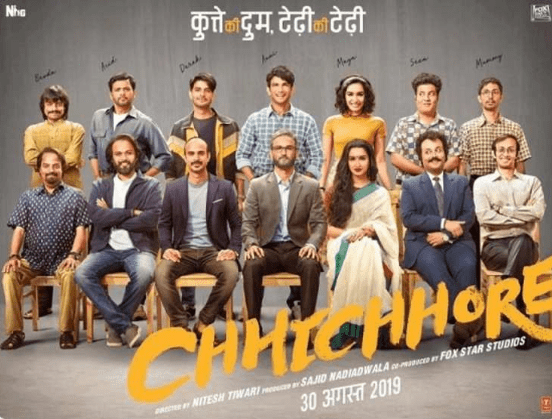 The movie starring Sushant Singh Rajput, Shraddha Kapoor and Prateik Babbar in the lead roles, Chhichhore is a story about the reunion of seven friends after several years at a time of crisis. Aniruddh (Sushant Singh Rajput) feels devastated on learning that his son attempted to commit suicide after he failed an exam. Distressed by the whole situation, Anirudhh sends a call to his old engineering buddies for help. As they walk down the memory lane and relive their old college days, Hrithik explains to his son how they were all just a bunch of 'losers' who didn't care enough and always had their chip up in the times of difficulties. The film perfectly captures the realities of the current times and conveys an important message to the youth and the parents about the growing number of cases of depression and similar problems among the youth owing to severe societal pressure and the need to talk about these issues removing the stigma revolving around the same.
#8 Total Dhamaal (154.23 Crores)
Interesting facts about the film:
Total Dhamaal is said to be Ajay Devgan's third highest grossing film during the opening weekend.
Madhuri Dixit and Anil Kapoor, one of the Top Bollywood pairs of old times, share screen after 18 years.
The movie has rebooted two popular old songs from the 1980s and the 1970s – 'Paisa Yeh Paisa' and 'Mungda'.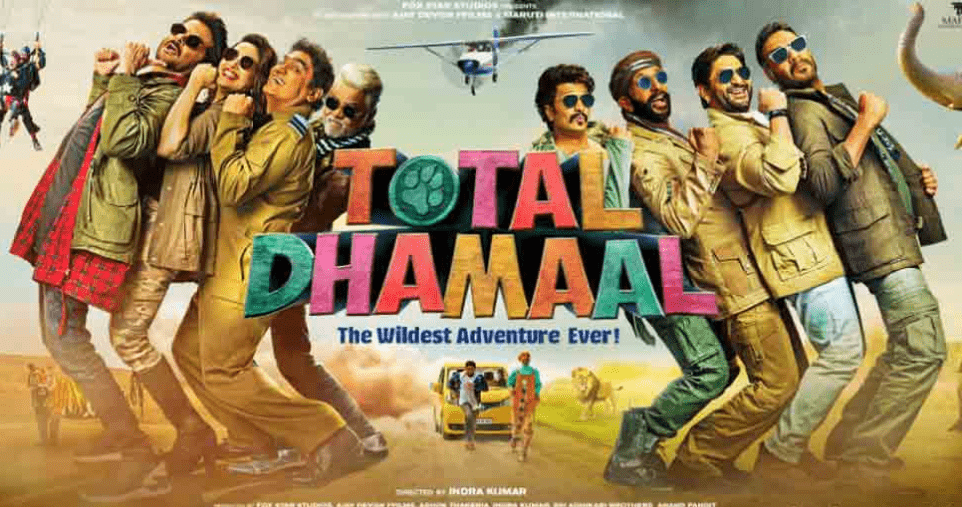 After Dhamaal and Double Dhamaal, Total Dhamaal is the third installment in the Dhamaal Franchise, all 3 directed by Indra Kumar. The film features a huge star cast, starring talented actors like Ajay Devgn, Anil Kapoor, Madhuri Dixit, Riteish Deshmukh, Arshad Warsi, Javed Jaffrey, and Esha Gupta. Total Dhamaal is a crazy adventure comedy film which shows a mad chase for money by a group of greedy and quirky characters when they find out about a hidden booty of 50 crores. In the earlier parts too, the theme of the movie revolved around money and how a bunch of eccentric people goes mad in search of the treasure. This film is yet another dose of non-stop laughter for all comedy lovers.
#7 Gully Boy – (165.58 crore)
Interesting facts about the film:
Divine and Javed Akhtar worked together for 'Apna Time Aayega'. Initially, the song was titled 'Sabka time aayega' by Divine. Later, upon Javed Akhtar's suggestion, it was changed to 'Apna Time Ayega'.
Ranveer received training under Divine for the song 'Mere Gully Mein' which is also featured in the film.
To give it an authentic look, the shooting of the film was done in remote slums of Dharavi and in other parts of the city that had not been witnessed by the Indian cinema before.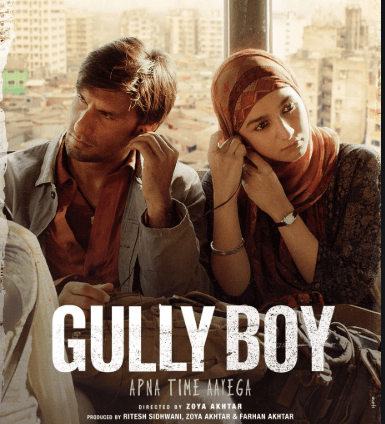 Based on a true-life story of the two Indian rappers Divine and Naezy, Gully boy tells a story of a 22-year old boy 'Murad' (played by Ranveer Singh) who lives in a slum area in the Indian state of Mumbai. His father is a driver, who worked hard all his life only to get his son the right education so he could secure a white-collar job. However, Murad realizes his love for rap and dreams of becoming a rapper. While art is a distant dream for a usual 'gully boy' in India, Murad has a firm determination to change his life through his authentic Hip Hop that comes from the streets of the city. His life takes a drastic turn when he meets a local rapper 'Shrikant' popularly known as MC Sher, who acts as a mentor for him and guides him throughout his journey of chasing his dream and successfully achieving it. The film takes you to the narrow lanes of Mumbai that showcase a completely different side of the city. Directed by the immensely talented Zoya Akhtar, the film discusses a topic that has never been touched before by the Indian cinema.
#6 Mission Mangal (202.75 Crores)
Interesting facts about the film:
Akshay Kumar and Vidya Balan work together after 12 long years. The two were last seen together in 'Heyy Babyy' and 'Bhool Bhulaiyya'.
India is known to be the first country to have entered the Maritan orbit with her Mangalyaan mission in the maiden attempt itself.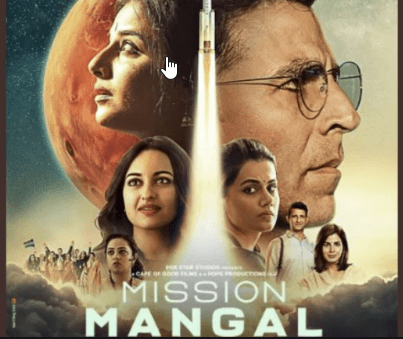 Mission Mangal is another film based on the true story of a Indian scientist, Rakesh Dhawan (played by Akshay Kumar) and Tara Shinde (played by Vidya Balan) who together with their team of scientists at ISRO (Indian Space Research Organisation) take on the extraordinary mission of successfully launching a satellite to Mars – an unbelievable achievement that won millions of hearts around the country. The film is a demonstration of sheer determination, hard work and unshakeable faith of the Indian scientists to achieve their mission, not caring about their personal lives, making their families a second priority and working day and night just to get an inch closer to their dream and finally making it come true.
#5 Housefull 4 (206.00 Crores)
Interesting facts about the film:
Jacqueline Fernandes who was seen in all the previous parts of Housefull franchise is not a part of this film. Post her break up with the Director Sajjid Nadiadwala, she was left out of the film.
This is the fifth Bollywood franchise to have the 4th installment after Raaz, Hate Story, 1920 and Golmaal.
Akshay Kumar's signature step in the song "Bala" was inspired by WWE legend Shawn Michael's special move that he would do as a part of D- Generation X.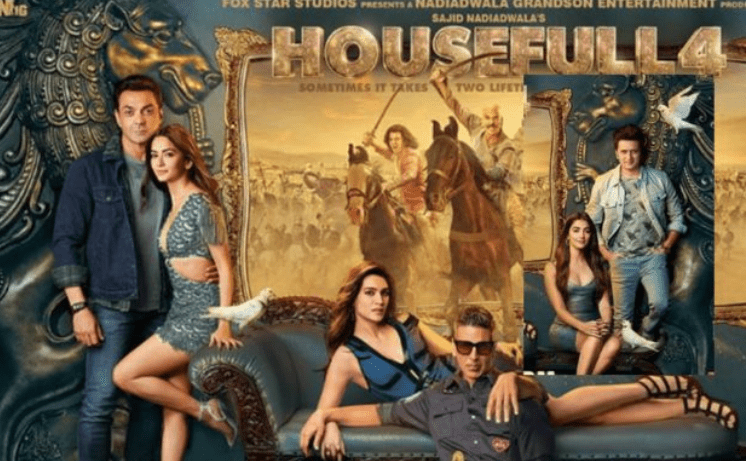 Housefull 4, directed by Farhad Samji, is a fun-filled reincarnation comedy that tells a story about three brothers getting married to three sisters until one of them finds out about their past lives and realizes that their brides have been mixed up in their current reincarnation. The film takes you 600 years back where Akshay plays the character of a 15-century king called Rajkumar Bala, Riteish Deshmukh portrays the character of a dance teacher Nartaki Bangdu Maharaj, while Bobby Deol plays the royal bodyguard Dharamputra. The three leading actresses of the film – Kriti Kharbanda, Kriti Sanon and Pooja Hegde are seen in the roles of princesses named Madhu, Meena and Mala respectively.
#4 Bharat (211.07 Crores)
Interesting facts about the film:
Salman Khan has been shown from the age of 18 years to 70 years in the film.
Priyanka Chopra was to make a comeback in Bollywood after she was last seen in "Jai Gangaajal" (2016). However, later she backed out from it because of her marriage plans.
The role played by Sunil Grover was first assigned to Bobby Deol.
Salman Khan kisses for the first time on screen in this film.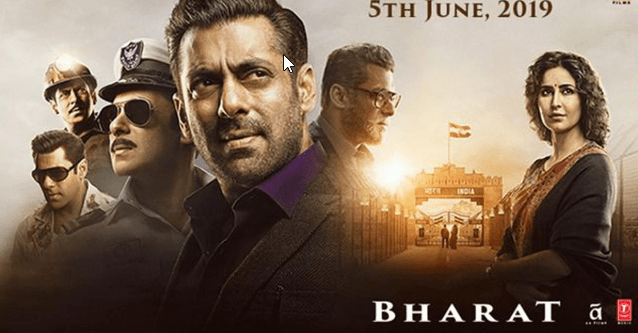 Bharat is a story about an eight-year-old boy 'Bharat' (played by Salman Khan), who gets separated from his family during the India-Pak partition in 1947 and makes a promise to his father that he will look out for his mother and siblings and bring his family together. The film presents 6 long decades of his life post-partition where he is seen trying to live up to the promise he made to his father; going through several obstacles and never-ending challenges during his journey carrying a firm determination in his eyes to fulfill the promise made to his father by reuniting his family.
#3 Uri: The Surgical Strike (245.36 Crores)
Interesting facts about the film:
The scenes capturing the fights and struggles in the film were shot in Serbia.
Shishir Sharma and Vicky Kaushal played Pakistani officers in Raazi 2018 as father and son. In this film, they play Indian Army Officers, however, not as father and son.
Vicky Kaushal took a daily training of five hours and three hours of military training for this film.
In an interview, Vicky Kaushal revealed that the director Aditya Dhar was earlier planning to make a film with Fawad Khan when the Uri attack happened which resulted in the ban of Pakistani artists. Later, he researched the incident and then decided to make a film about it.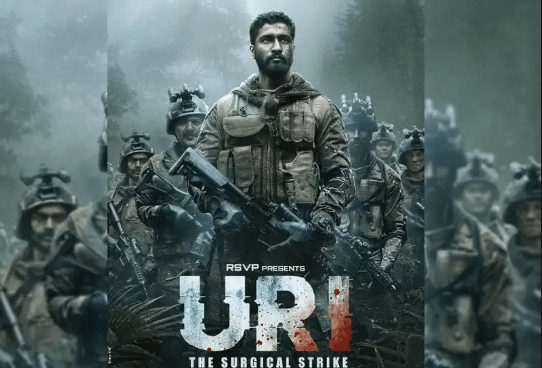 The film starring Vicky Kaushal and Yami Gautam is based on the surgical strikes carried out by the Indian Army in 2016 as an act of retaliation against the terror attacks that took place at Uri which reportedly killed almost 19 Indian soldiers. The entire operation is divided into 11 stormy events resulting in the killing of 35-50 terrorists by the Indian army. Vicky Kaushal plays the lead role of Vihaan, a dedicated Indian soldier, known for his exceptional strategizing and planning during the mission. However, at the end of the mission, he wishes to leave the army and spend some time with his ailing mother who needs him.
#2 Kabir Singh (278.24 Crores)
Interesting facts about the film:
Shahid Kapoor had to lose 14 kg of weight to do Kabir Singh.
Film's director Sandeep Reddy decided to give the lead role to Shahid Kapoor after he watched the trailer of 'Udta Punjab'.
Director Sandeep Reddy named his son Arjun Reddy as he was born at the time when the director was shooting for this film Arjun Reddy.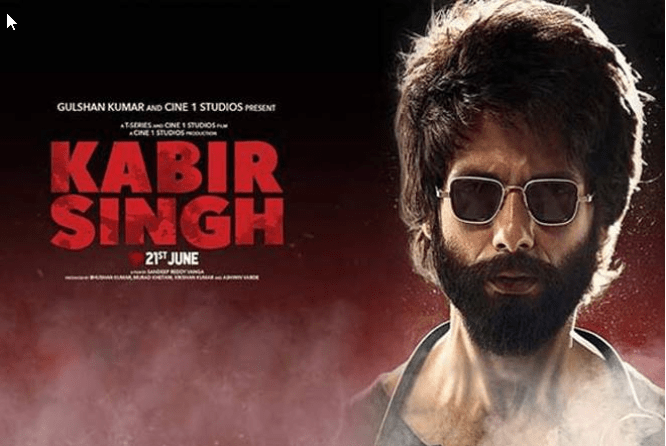 Kabir Singh, starring Shahid Kapoor and Kiara Advani in the lead roles, is a remake of the Telugu blockbuster 'Arjun Reddy' which is all about insane romance and drama. In the movie, Shahid plays an unusually difficult character named Kabir Singh – a highly short-tempered guy and an obsessive lover who indulges in self- destructive behavior due to his obsession with his girl. Kabir is a topper and a senior medical student who falls in love with Preeti, a first-year student. However, he has some serious anger management issues. When Preeti's father finds out about their relationship, he doesn't approve of it and decides to get her married to another man. Heartbroken Kabir turns into an alcoholic and indulges in extreme self-destructive behaviors crossing all boundaries for his love. The film captures the madness, obsession, and the intense emotions of a lover who can go to any length for his love for the girl.
#1 War (319 Crores)
Interesting facts about the film:
Tiger Shroff was cast in the movie upon Hrithik Roshan's recommendation.
The shooting of the film took place in 7 different countries and about 15 world cities.
Jackie Shroff acted as a mentor to Hrithik Roshan in the film Yaadein (2001). After18 years, Hrithik Roshan plays a mentor to his son Tiger Shroff.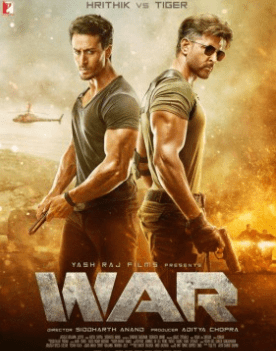 The biggest entertainer of the year 2019, War is a story about an Indian soldier named Kabir (played by Hrithik Roshan) turning into a rebel. His former student Khalid (played by Tiger Shroff) is entrusted with a task to track him down and stop him from his destructive behavior, leading to a massive war between the two. Khalid then gets on a mission to shoot his former mentor to bring him to justice. Directed by Siddharth Anand, War is a movie packed with full-on action, drama and everything in between, making it a perfect visual treat for the quintessential cinema lovers. The film could not have cast a better pair than Hrithik Roshan And Tiger Shroff who are two of the most good looking and top action heroes of Bollywood.
Tell us your favorite movie of 2019!
The year 2019 has seen some of the greatest Bollywood blockbusters of all time. It proved to be an incredible year for cinema lovers. While we have created a list of Top 10 films that made huge collections at the box office, we would be interested to know about your favorite movies from the year. Do mention them in the comment box below.