Wondering how to get dark brown hair with henna? You'll get your answers in this article!
Age is a number, and one can manage to look young regardless of their age. The first appearance of every individual drives the prediction of the age bracket in which they fall. Grey Hair is one of the major reasons that a person starts looking old at an early age.
Some amazing natural remedies can help turn grey hair into dark brown within a few weeks. Henna dye is one of those effective and natural ways of turning grey hair into dark brown. There are some other ingredients that one can mix with Henna to get shiny and stronger hair.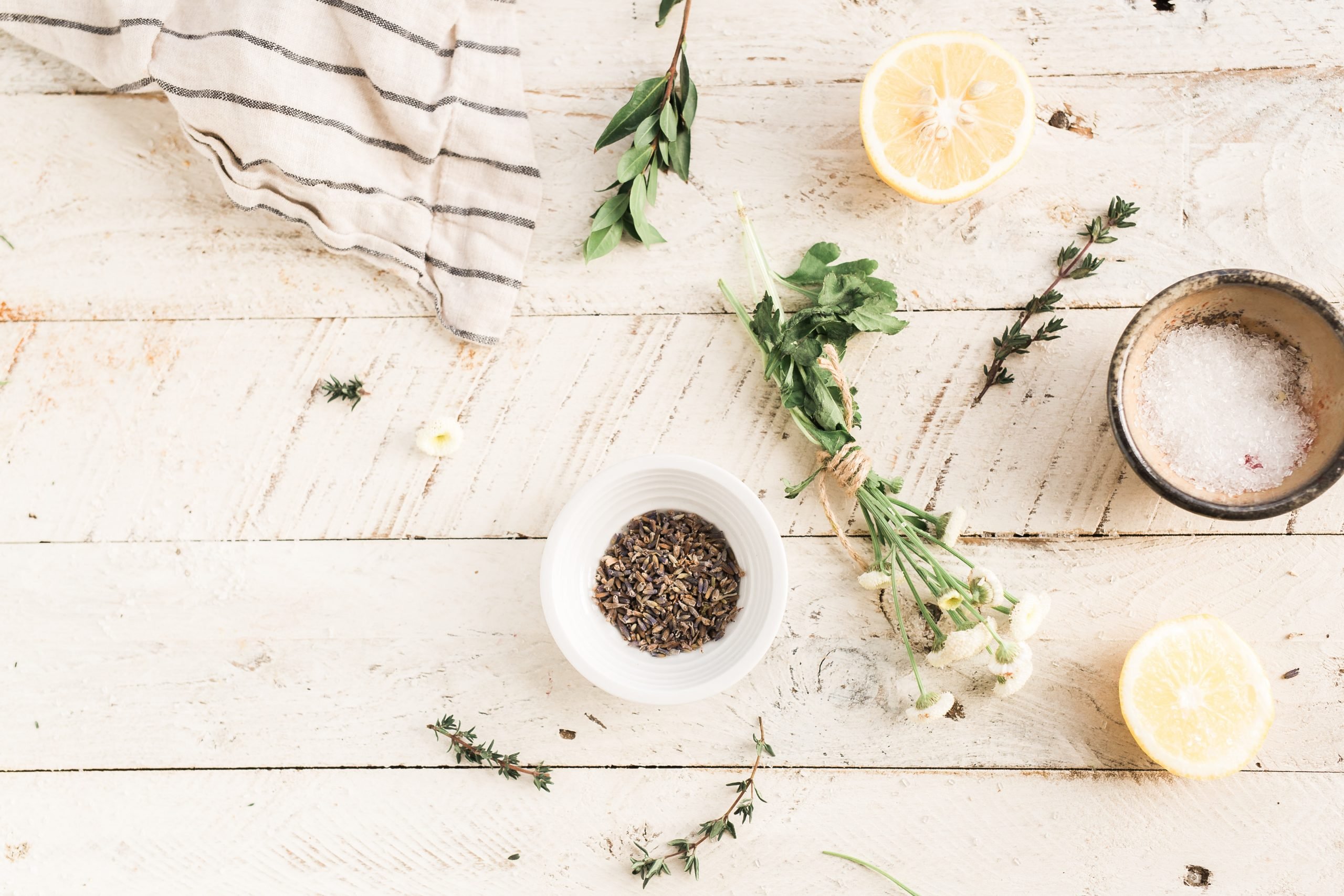 Prefer Heena over chemicals 
The dyes present in the market show results immediately and give the exact natural-looking colour, but the chemicals present in dyes are harmful to the scalp. Ammonia and Hydrogen peroxide are harmful chemicals that are surely present in dyes and can cause serious health problems. The body becomes prone to respiratory problems like asthma, pneumonia, and many others from such chemicals. 
Benefits of Heena 
1. Enhances the growth of hair 
Phytochemicals present in henna include phenolics and tannins, which help increase hair's faster growth and prevent excess hair fall. It can make an individual look young within a few weeks because the colour looks natural.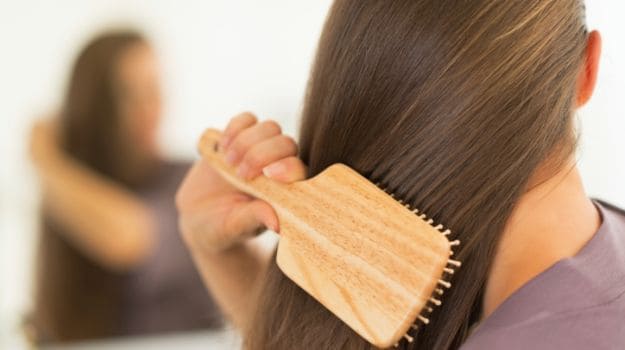 Manage the secretion of sebum 
Moisture is necessary for the scalp to hold the hair and provide the strength necessary to prevent hair fall. It also maintains the hair's pH levels, ultimately keeping the bacteria and fungus away from the scalp. Managing the secretion is essential because less or excess secretion is harmful to the scalp. 
2. Prevent the damage of hair 
Vitamin E, proteins, and many other nutrients are necessary for healthy hair. When the hair doesn't get the right nutrition, then problems like hair damage happen. Henna provides all such nutrition in the appropriate quantity.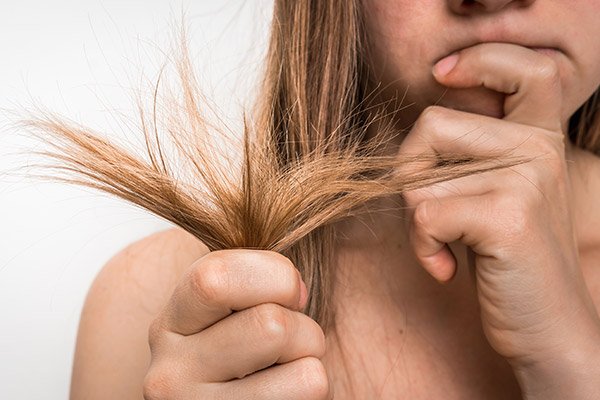 3. It helps in getting dark brown hair
Applying henna regularly can help in converting grey hair into dark brown. Not only change in colour, but also it helps in getting stronger, silky, and thicker hair. It is much better than hair dyes with harmful chemicals present in them and can block the scalp's pores. 
How To Get Dark Brown Hair With Henna:  Remedies
1. Henna and Tea hair pack 
One has to take 2 cups of water and boil it till it becomes one. After that, add two tablespoons of black tea to the water. Now in a separate pan, 2 cups of water and add small chunks of beetroot to it. Boil the water by the point 2 cups water becomes one and mix both the liquids. An individual has to add one cup of henna powder, one egg yolk, and one tablespoon of oil. Allow the hot liquid to become normal, and one can store it for later use too. 
Repeating the same once in two weeks would work fine and change the grey hair to dark brown. Egg yolk gives the scalp all the necessary vitamins and prevents hair fall from happening. On the other hand, beetroot enhances blood circulation in the scalp and gives a natural colour to the hair.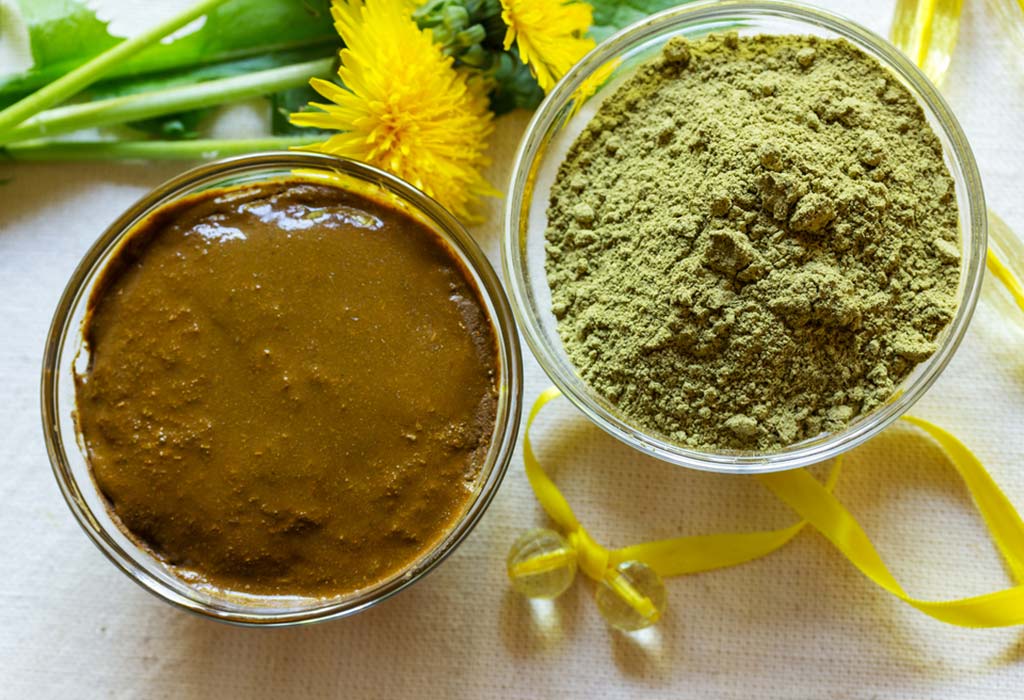 2. Heena, Sesame Oil, and curry leaves 
An individual has to take Sesame oil and some curry leaves and boil them in two cups of water.  Now add the henna to the mixture and apply it to the scalp. It should be applied such that it covers all the areas. One can add a few drops of lemon juice to it and some amount of curd. 
Curd helps in preventing itchy scalp problems and dandruff. It is a great natural ingredient that can boost the growth of hair. Sesame oil helps in removing bacteria and fungus, which is the major reason for dandruff. Kadi Patta has vitamins and antioxidants, which help in boosting the growth of hair.  One can apply this mixture once in 2 weeks and see a major change in the hair colour.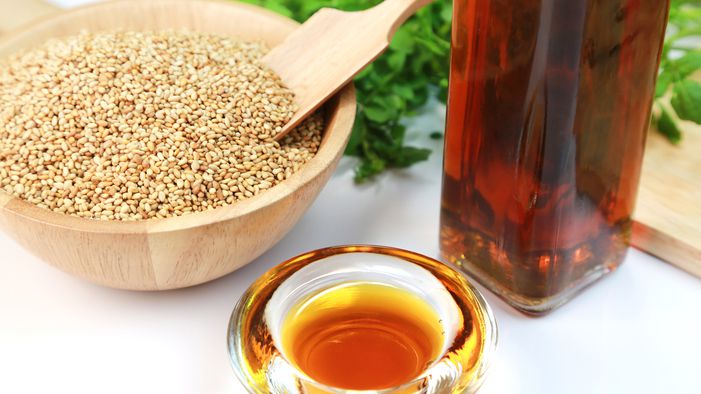 How can one apply henna to the scalp? 
1. Prepare the henna mask
One can add many natural ingredients in henna and apply the mask on their head. One also needs to ensure that the mixture should not be hot as it can hurt the scalp's soft skin.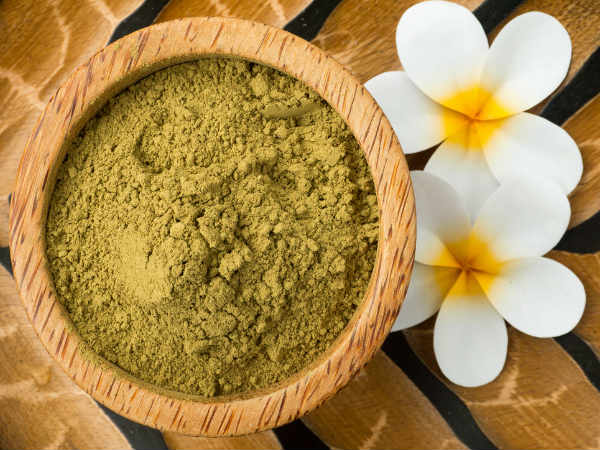 2. Perform a hair wash before applying henna 
Hair wash removes all the dirt and makes the scalp clean. It makes it easy to effectively apply the henna. 
3. Wear gloves and cover the ear 
The stains of Heena don't go easily and can take a few days too. It is better to cover the hands, ears, and other body parts before applying henna. Although it is natural, the stains might now look good.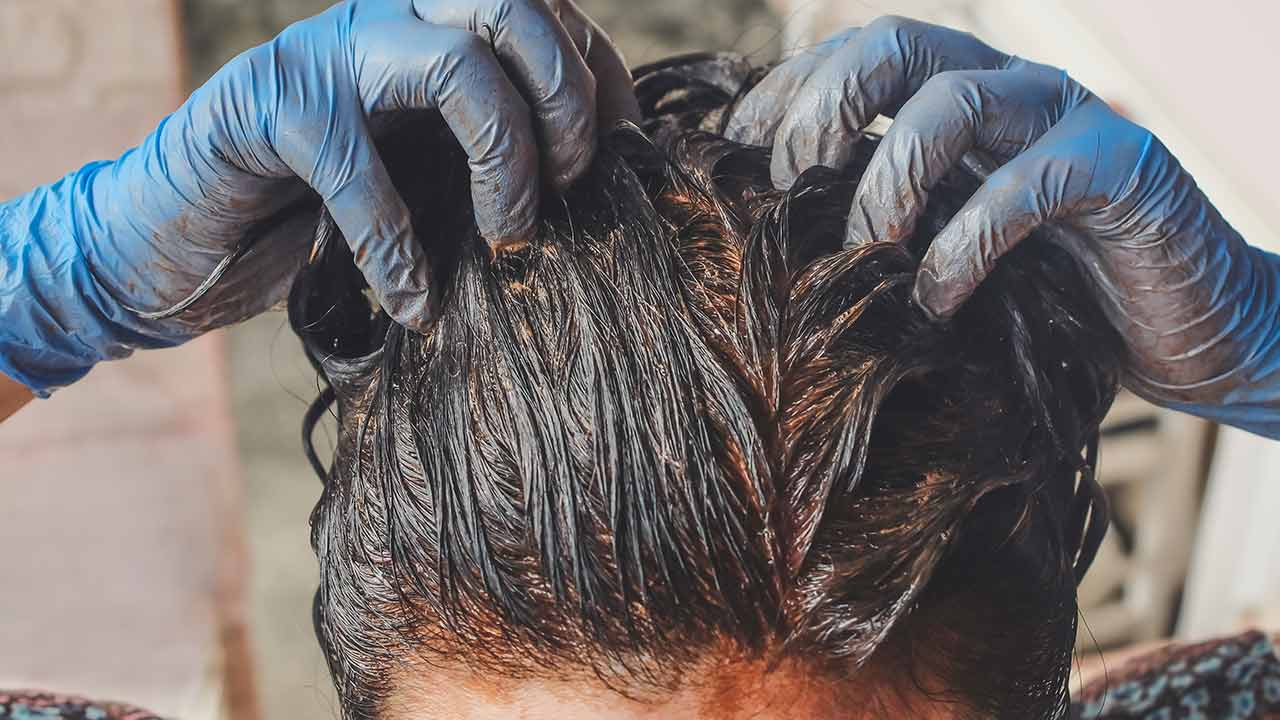 4. Apply the mixture well 
One common mistake that people make is that they do not apply henna in all the head portions. It results in an awkward look after rising off the hair because some hair stays grey and others turn into dark brown. The best solution to this is by using a good brush to spread Heena all across the head. The brush should not run hard on the scalp as the purpose is to spread Heena well in the scalp. 
5. Wait for 30 minutes
 After applying henna, one can cover their head and do some other work. Some people do not like the smell of henna, and covering the head after applying would be the best solution.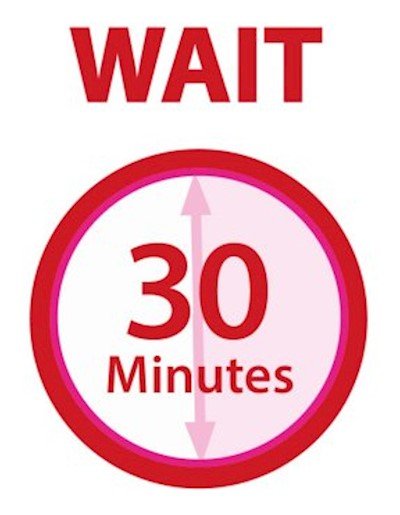 6. Rinse off the head with lukewarm water 
After 30 minutes, an individual can rinse off their head with lukewarm water and dry their hair with a dryer or a towel.  
Precautions 
1. Wash hair and rinse well to remove conditioner 
Washing the hair before applying henna will wash off all the dirt and clean the scalp. After washing, one can apply conditioner but do not forget to dry your hair with a towel. The conditioner can prevent the henna from going into the roots. 
2. Avoid henna in cold 
One can surely go ahead and apply henna if the room temperature is maintained. In case the temperature is less than it can cause a cough or sneezes. Moreover, some people cannot tolerate the odour of Heena, which stays in their heads for a week.  
3. Perform a patch test 
Henna is natural, so there is no chance of harming the scalp, but there could be allergies on the scalp. Applying henna to which scalp is coming across allergies could be harmful, so it's better to do a patch test. Similarly, one has to ensure that they do not have a scalp wound because that can irritate. Ingredients like lemon can irritate and can turn the scalp's skin red. 
Conclusion 
Henna is a natural plant that can be used as a hair dye to effectively turn grey hair into dark brown. There are some effective remedies that an individual can choose to naturally colour their hair. One can avoid any ingredient which is causing allergy on the scalp or if it is irritating.
The sample of benefits offered by Henna show results within a few weeks and doesn't cause any health problems, unlike chemicals present in dyes. Some precautions are must follow while applying henna on the head.