Cast: Kangana Kanaut, Jassi Gill, Richa Chadda, Neena Gupta, Yagya Bhasin
Director: Ashwini Iyer Tiwari
Writer: Nitesh Tiwari
Producer: Fox Star Studios
Jaya Nigam and her family are a classic example of domestic bliss. She has everything – an adorable seven-year-old son, a loving and charming husband, and a stable government job at the Indian railways. But one thing is missing in her life- the fame she once obtained by being the national level Kabaddi player in India who once played at international standards. Now she is surrounded by sheer domesticity. Her life starts with preparing lunch for her family, going to a mundane job, and ends with tiredness from her daily life. But one day, when her son finds out that his mother was once a brilliant Kabaddi player who had to leave her past life behind to care for him as an infant, he starts to encourage and even forces his mother to make a come back in the sports.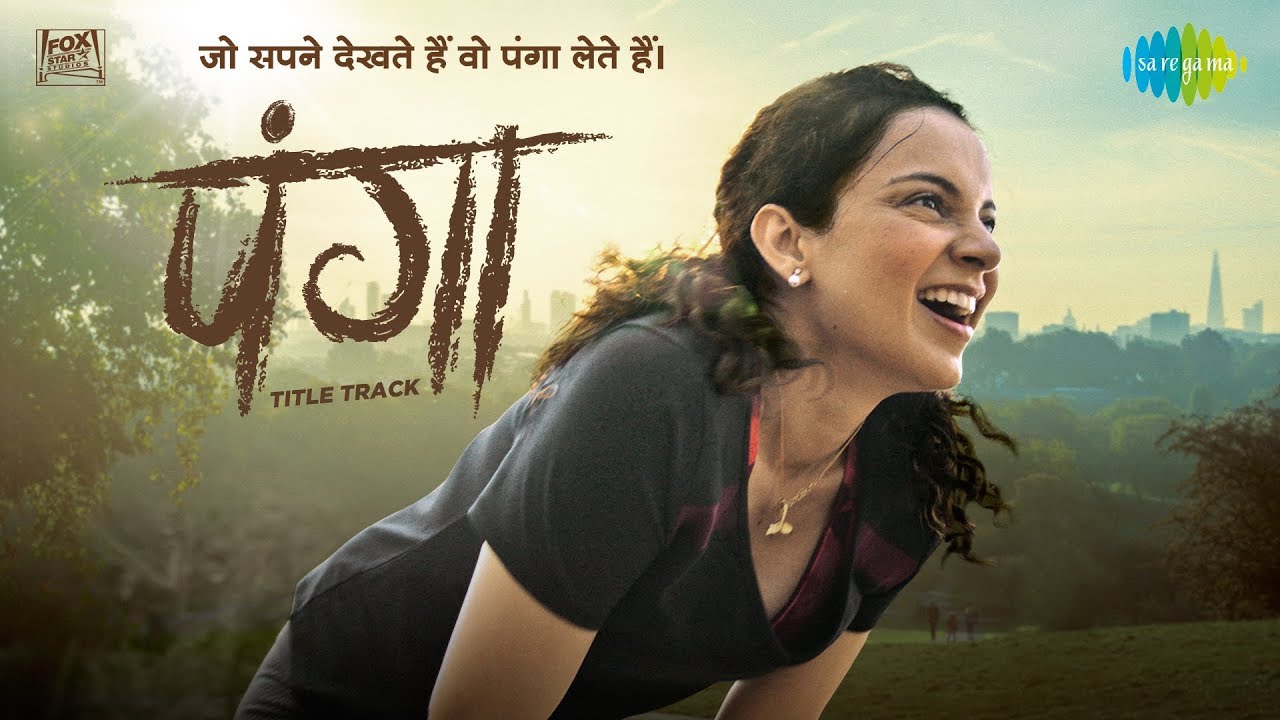 The first thing an audience notices about Panga is that it is shot beautifully. If you have ever been to Bhopal, you will get to experience the authentic flavor of that town in this movie quite brilliantly. Cinematographer Jay I. Patel with his brilliant cinematography allows you to see the real Bhopal. The neighborhood of the railway quarters and the bylanes of Bhopal also played a significant role in the movie. Even the costume design and makeup used in this movie are spectacularly real. The way Kangana Ranaut, aka Jaya, is dressed up in such a way that you will forget that she is a massive Bollywood star for some moments.
Coming to the story of the movie, Panga is a sweet and simple movie that tries to tell the story of struggle and female empowerment lovingly. You will not find the efforts that most women incur in their lifetime while working and raising a family in this movie. Instead, in the film, everybody surrounding Jaya is accommodating. Starting from her kind and doting husband to her best friend- everyone is there for Jaya, no matter what happens in her life. In a way, it is refreshing to see a movie where the female protagonist of the film is not demeaned and treated like an equal. Jaya's husband is perhaps the most understanding husband in India. Not only does he encourage her to make a come-back in her career, but he also supports her in every step of her life. The movie never tries to be immensely severe or dramatic, and it is quite beautiful in a way. Though one might argue that the lack of an antagonist made the movie a bit dull, but Panga is anything but dull, it is quite hilarious and absolutely entertaining in certain scenes.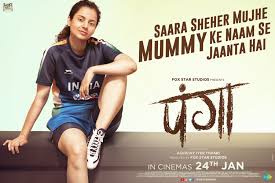 When we talk about acting in the movie, it must not be denied that Kangana Ranaut is one of the most talented actors in the Indian film industry. She breathed life to Jaya in such a way that you will forget her off-screen persona for the entire movie. She was an absolute revelation in the film. Jaya's husband, played by Jassi Gill, was a breath of fresh air from the macho Bollywood heroes of recent times. He was funny, sweet, and acted pretty well. Yagya Bhasin, as Jaya's son, was one of the greatest things in the movie. He made every scene he was in pretty hilarious by his antics. Neena Gupta and Richa Chadda as Jaya's mother and best friend, respectively, did their part splendidly. The side characters in the movie made this movie even more special and beautiful.
If you are looking for a movie to enjoy with your entire family, go and watch Panga.
Direction: 4/5.
Acting: 4.5/5.
Story: 3.5/5.
Music: 3/5.
Cinematography: 4.5/5.
Overall Rating: 4/5.