Are you one of those passionate coffee lovers who cannot start the day without caffeine in your blood? Well, to all the coffee lovers, there's some excellent news. If you are a victim of dull hair that doesn't give off the shiny vibe, then coffee can fix it for you. Surprised?  We have a Coffee Shampoo Diy Recipe that will take away your hair problems in a wink.
Too much caffeine can indeed be unhealthy for your health. However, it's not unsafe for your hair. Soaking your hair in coffee shampoo is rejuvenating. Coffee offers a wide range of benefits, including darkness, hair growth, and improved texture. 
If you are wary of chemical-based hair products, it's completely understandable. However, you can use this widely popular kitchen ingredient – coffee for lustrous hair. Are you wondering how to integrate coffee into your hair care solutions? Don't worry! We are here to help you get that thick log hair that you have always desired.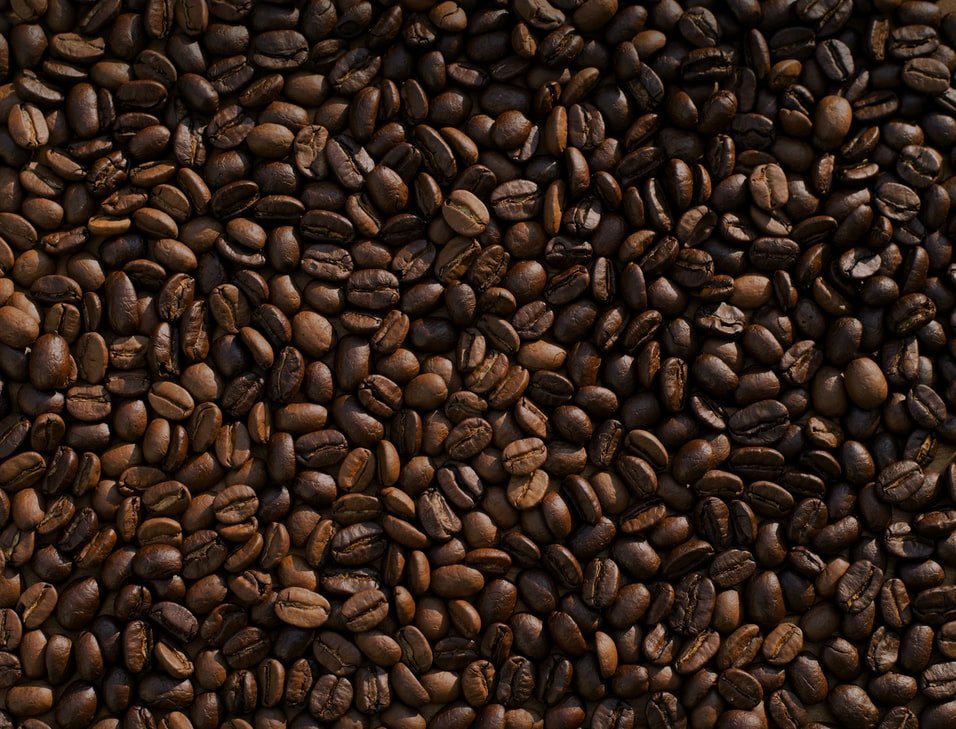 Benefits of Coffee for Hair
Caffeine is the primary component of coffee and offers a wide range of benefits to the hair. Apart from that, coffee is a powerhouse when it comes to invigorating the hair!
Check out some of the beneficial aspects of using coffee for hair.
High levels of antioxidants
Coffee is an excellent source of antioxidants. These rejuvenate the hair repair the damage with ease. If you have dull, brittle hair, you can use coffee to fix it. 
Did you know that your scalp and hair are both on the acidic side of the pH scale? Coffee, also being acidic, helps in maintaining the levels of pH of both the scalp and hair. 
Solution for frizzy hair

Does your frizzy hair seem untamable? Well, you can use coffee to convert frizzy dry hair into smooth and soft locks. The coffee shampoos are perfect for fixing dehydrated tresses.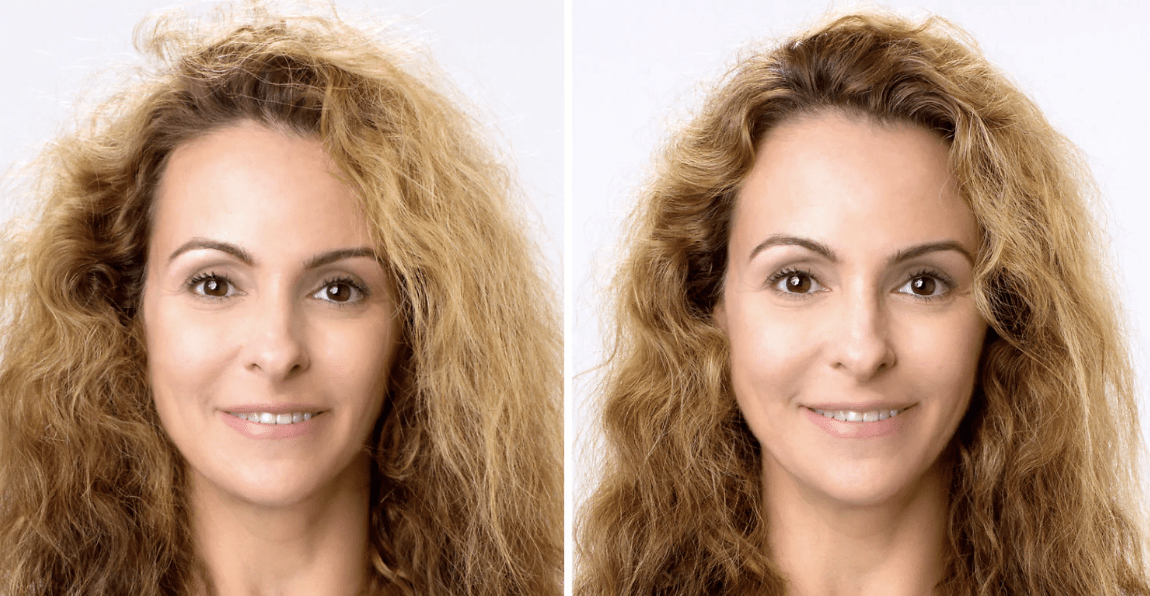 Naturally-occurring hair dye
You can now use coffee as hair dye for your hair. It is perfectly safe and produces excellent results. It is possible to get two shades of darker hair colour. However, you need to wait for at least half an hour for pleasing results. 
The best way to attain the desirable lustrous hair is to use DIY coffee shampoos. It makes the locks look healthy. Moreover, the shine can make the hair appear even more radiant.
Enhances blood circulation
Caffeine, present in coffee, increases the circulation of blood significantly. This, in turn, stimulates the hair follicles, ensuring rapid hair growth. 
You can use coffee to detangle the knotty hair that seems almost impossible to smoothen out. It can ultimately lead to the development of strong hair shafts.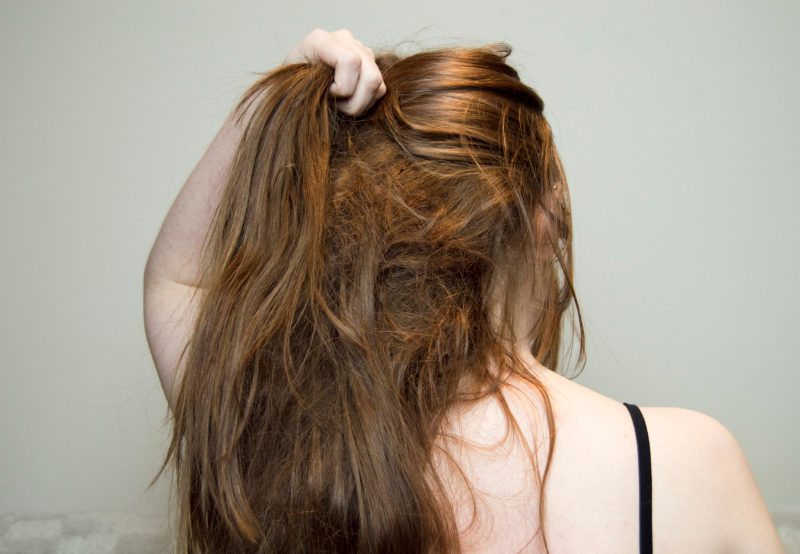 Can coffee aid in hair growth?
Scepticism regarding coffee is beneficial for hair growth is natural. However, there is scientific evidence that can help sway your nervousness. 
The cause of male baldness is the damaging effect of dihydrotestosterone (DHT) on the hair follicles. Due to the degradation of the hair follicles, baldness can occur quickly. 
A 2007 study proved that caffeine can block the harmful effect of DHT in males. Moreover, it also stimulates elongation of hair shafts which leads to wide and long hair roots. In females, caffeine is observed to have a promoting effect on the growth of the hair follicles.
Some Coffee Shampoo DIY Recipes
It might seem impossible, but sometimes something as simple as coffee can do wonders for your hair. There are numerous DIY coffee shampoo recipes that you can use to give your hair the care that it deserves. Check out our list and use them for a shiny mane!
1. Standard coffee shampoo
Want to save some bucks by not visiting a salon for shiny soft hair? You can now get top-quality hair solutions using basic ingredients. For this, you will need a little coffee powder and your shampoo. 
You will need –
4/5 tablespoons of shampoo

½ tablespoon of coffee powder
How to make –
Firstly, take a bowl and add the shampoo to it. Now, pour the coffee powder and stir it well. Make sure that the mixture is smooth. Now, take some water and use it to add moisture to your hair. After that, apply the solution to your hair. Keep it for at least 2-3 minutes. Then, rinse the mixture with slightly warm water.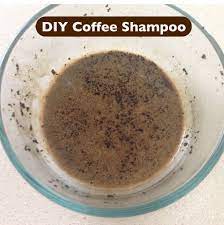 2. Dry coffee shampoo
In this era of a fast-paced lifestyle, dry shampoos are a life-saver! These do not need water and can absorb grease, oil, and dirt with alarming efficiency. Ultimately, it makes the hair appear fresh. Now, instead of relying on commercial brands, you can make your own using coffee!
You will need –
2 tablespoons of arrowroot powder

1 tablespoon of coffee powder
How to make –
Use a mixing bowl, add the coffee powder into it. You must ensure that the coffee is finely grounded. Moreover, you need to note that the mixture has a velvety texture. For effective functioning, you can also use the mixer grinder to fine-paste the coffee powder. 
After that, put the arrowroot powder into the bowl. Here, you must keep in mind that the amount of arrowroot powder can differ. It depends on the type of hair shade that you have. 
Now, use a brush to apply the mixture into your hair. Then, let it rest for some time to soak up the grime and dirt. Then, brush your hair to get rid of the dry coffee shampoo.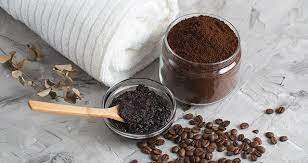 3. Baking soda and coffee shampoo
Are the scalp buildups frustrating you? We understand the plight of overusing commercial hair products for style. But, using it daily can lead to different issues. It is pertinent that your hair is clean to maintain its health. The best way to add shine to your hair is to sprinkle baking soda in the mixture.
You will need –
2/3 tablespoons of shampoo

2 tablespoons of coffee powder

1/4 tablespoon of baking soda
How to make –
Find a small bowl and pour the shampoo into it. Then, add baking soda and coffee powder into it. After that, make sure that you blend all the components well. After that, wet your hair with some water and then apply the mixture aptly. Then, let it rest for some time. Lastly, rinse it with slightly warmish water.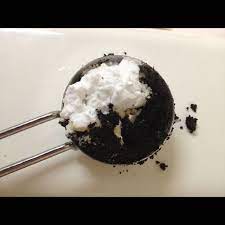 4. Cinnamon and coffee shampoo
For some, having voluminous hair is a dream come true. Well, now is the perfect opportunity to get that volume in your hair. 
You will need –
3 tablespoons of ground coffee

1 tablespoon of cinnamon

1 cup of shampoo
How to make –
To make this mixture, you will need an appropriately sized bowl. Add coffee to it and stir it to make it finely grounded. Then add shampoo and cinnamon into it. Then, make your hair a little bit wet and apply it with precision. For this, you can use a brush. After giving it some time to rest, rinse it out with lukewarm water.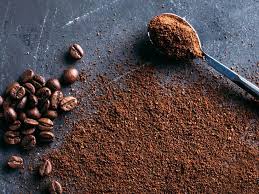 5. Hair spray
Did you know that you can make an excellent homemade solution instead of expensive serums? Well, coffee plays a vital role here. You can use it to make a hair spray, which will ultimately keep the tresses in perfect condition.  
You will need –
2 tablespoon of coffee powder (black)

Hot water (as much as you need)
How to make –
Brew one single cup of black coffee and let it cool. After that, drop it inside a spray bottle. When you have done the hair shampoo, spray this solution to the hair. Make sure that you cover the roots properly. Then, massage your hair for some minutes. Leave it on for at least ten minutes, and then wash it off with water.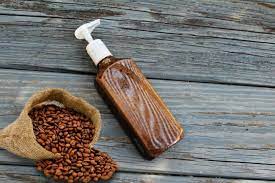 Point to note!
Each one of the above-mentioned recipes recommends the use of a mild shampoo. If you can use a herbal one, then it's even better! Moreover, you must also use organic coffee for maximum benefits. 
Keep in mind that the amount of shampoo is dependent on the volume and length of the hair. 
Is the coffee shampoo DIY recipe ideal for all hair types?
Irrespective of your hair type, you can use coffee shampoo as a hair care treatment. It doesn't matter if you have curly or straight hair. The only disadvantage is for people with lighter hair shades. Coffee has the potential to stain your hair. So, if you are not looking for highlights or a change in natural hair colour, coffee might not work for you!
Can coffee be used for dyeing hair?
Absolutely yes! Coffee can be used for dyeing your hair. It can make the hair a shade dark by one or two hues. Moreover, it can also hide your silver streaks and add some stylish highlights. 
Conclusion
Coffee, one of the most common beverages, can be used to revitalize your hair. The numerous benefits of caffeine ensure that it can help in hair growth and texture. Moreover, there are many coffee shampoo DIY recipes that you can insert into your hair care management. The best part about these homemade solutions is that you can use them every day. However, make sure that you use it only once per day. It is vital that you care for your hair lets it falls off before its time!
Also Read: 5 Coffee Eye Masks for Dark Circles